I got to start my Tuesday morning with a few emails updating me on some sales...
Voyage Prive'
is having some sales right now on vacation spots like Antigua, Hawaii, Vegas' Venetian Hotel, Tahiti, Paris, and Florida. Some of the spots are all inclusive, there are a few cruises, and the Tahiti one actually includes air fare.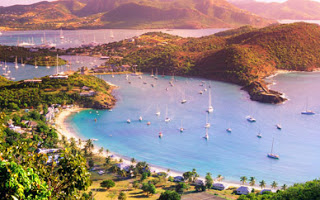 Antigua
JetSetter had more travel sales for me to lust after: Paris, a biking trip through Italy, California, & this villa sale, where you have three different options for the location. Here's a picture of the St.John's location: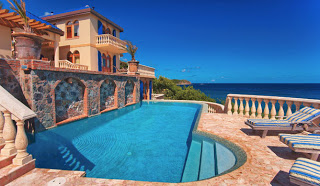 Ideeli is forecasting a Havaianas sale & a Lola sale...which looks really cute ~ but ALSO travel sales for Hawaii, Tahiti (I think it's a sign Matt!), Florida, Peter Island, & Fiji.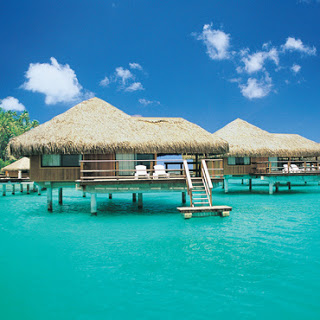 Tahiti bungalows
RuaLaLa didn't tempt with any vacation sales....BUT they are having a sale all geared towards baby. Ha, I'll have to check that one out since now my tally for babies in 2011 is up to 6.
Do you have any vacations scheduled for the summer?
Apparently I'm leaning toward something tropical or "beachy" for our vacation spot ~ but as of today we have nothing scheduled. Maybe I can use my master skills of persuasion to get Matt to agree to one of these???