Ha, no idea how to title this blog...
Once I got home from work yesterday, I decided to get in one last run before the race tomorrow. I ran 3 miles at an easy pace ~ and then scurried to take a shower so we would be on time for our dinner date to Island Way!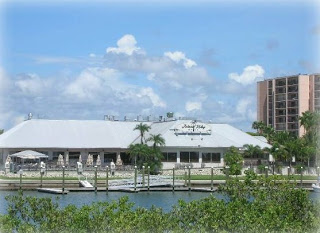 found this online - day time shot of the restaurant & marina area...



Matt and I met up with our married friends Emily & Casey, and Shannon & Dave before we headed to the restaurant. On the way there we scoped out the race route for IronGirl...which looks a millions time better than the last route. (I last ran it in 2007).
Once we made it to the restaurant...we had a little photo op time: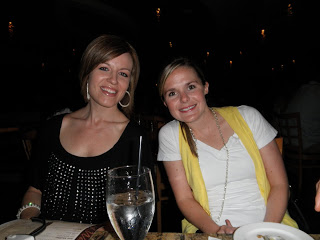 Me & Shannon (who's also running IronGirl)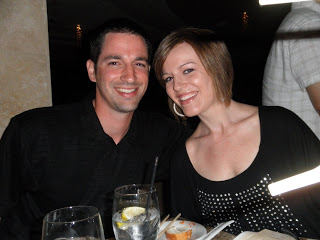 Matteo & I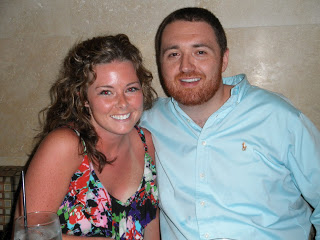 Emily & Casey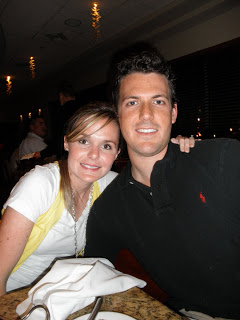 Shannon & Dave
And then this cute one ~ when Shannon tried an oyster for the first time :)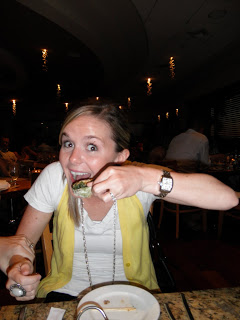 So my plan this morning is to cross train ~ but our dirty laundry is really inhibiting that ~ and the dishes that I let mound up in the sink. And I'm pretty sure Matty is going to be asking me any second now to go help in the yard. I guess weed pulling could be a weird cross training??? Or just a horrible bargaining chip in order to get sun on my pastey white self.
FYI Ideeli has a sale on Rock & Republic jeans this morning...and some super cute dresses in a spring dress sale - spotted some ECI dresses for $39....
Do you have a race this weekend? Are you resting today or cross training today?