Perf as in perforations!
I got to listen in to the design inspiration & design techniques used for our spring line. The spring line has some beautiful pieces that I can not wait to share with you - so I thought I'd dedicate a post each week to the design behind pieces from this new collection.
Today, it's our perforated pieces. Normally the perforation technique is reserved for high end couture because of it's requirement to detail & it's tedious handwork. The following pieces were designed after our
Avalon necklace
.
Our design team took this pattern & hand stamped it onto a tote & a clutch.
The Avalon Tote......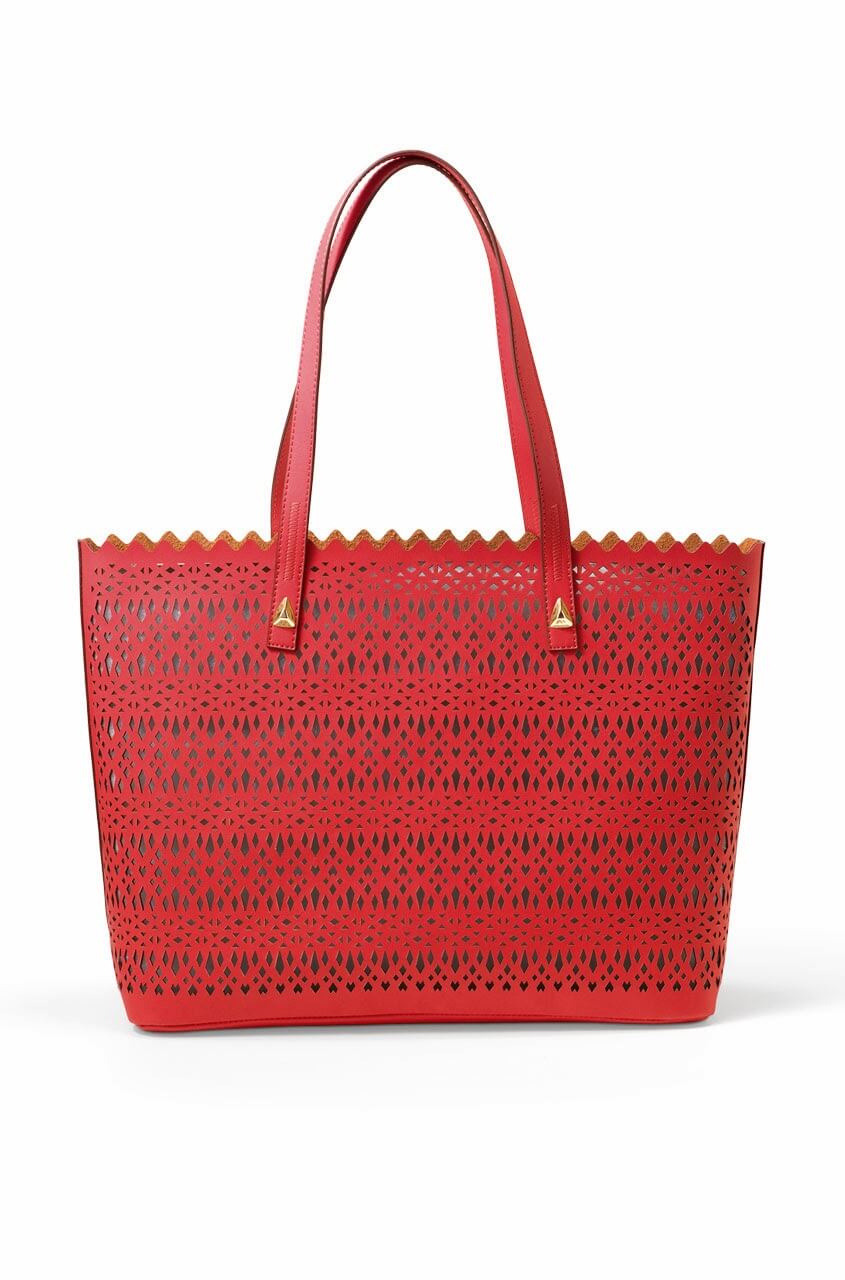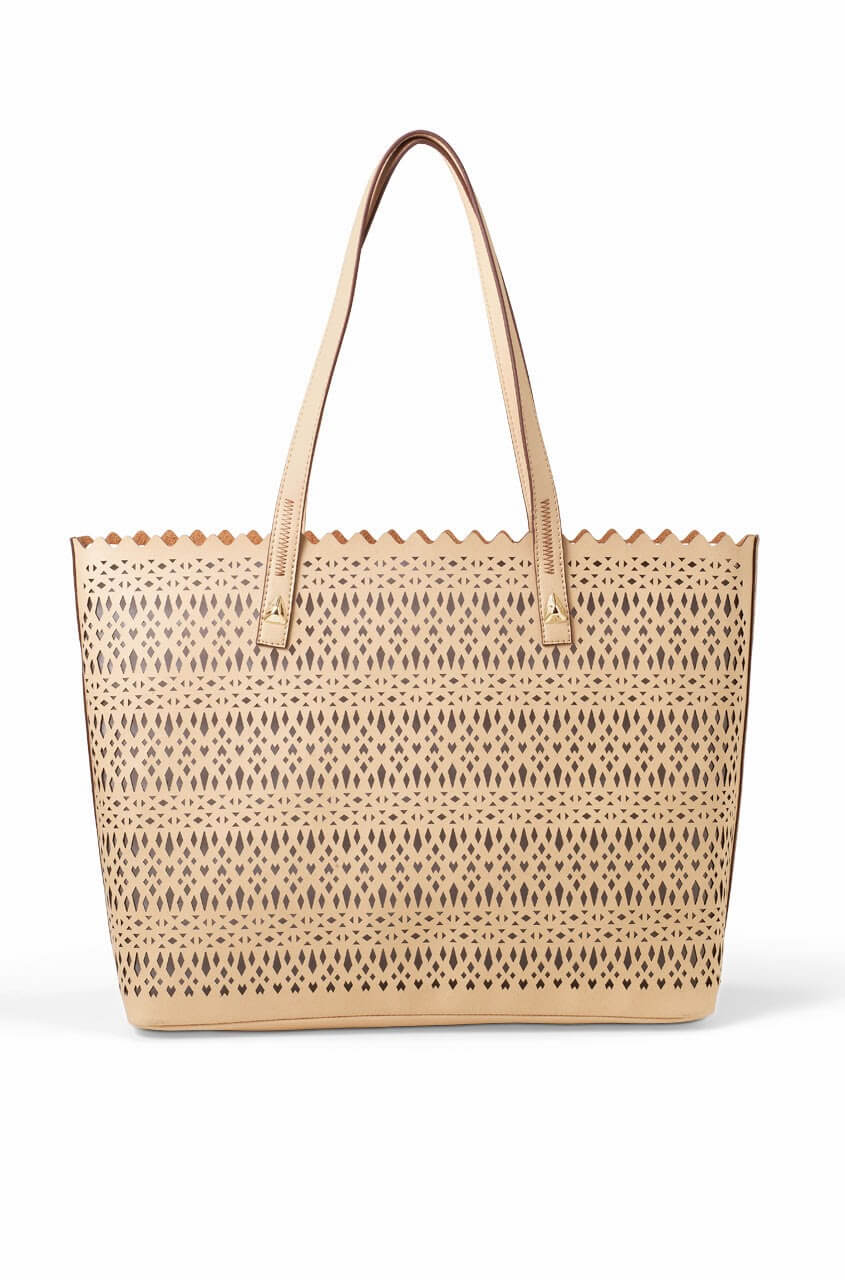 This Avalon tote comes with a detachable linen pouch. Here are some inside shots of the bag....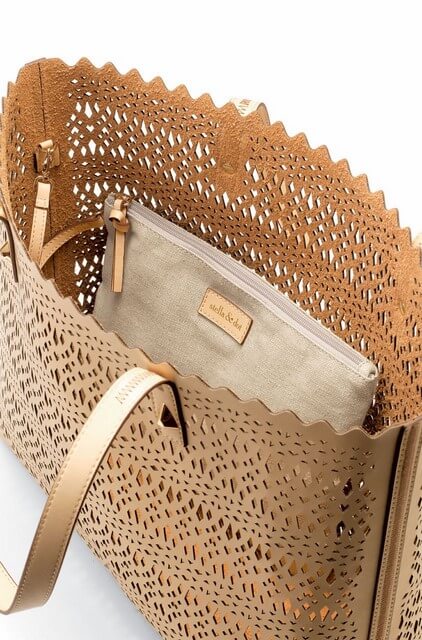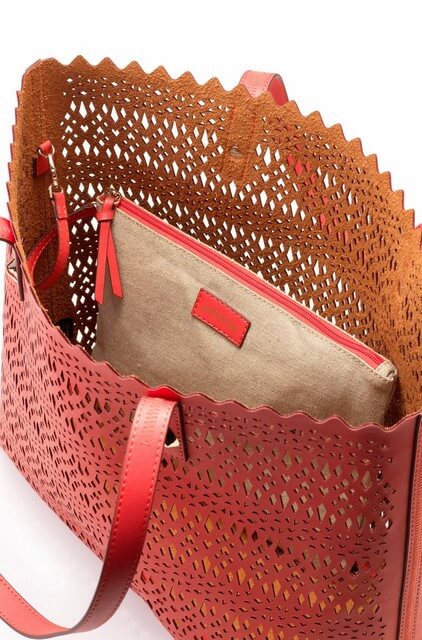 The Shift tote
also features this fabulous perforation.....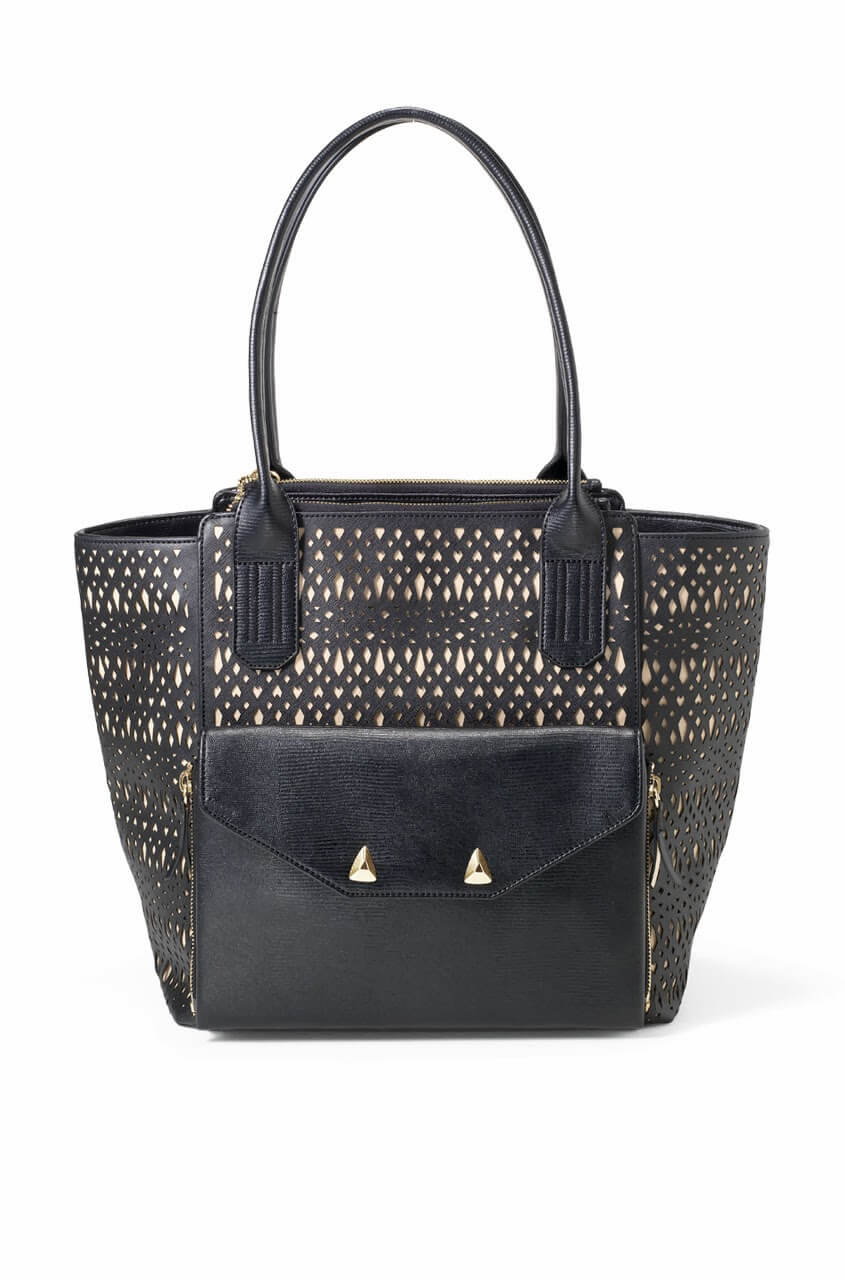 An extra cool detail here is that the front pocket detaches!
It is a CLUTCH!!!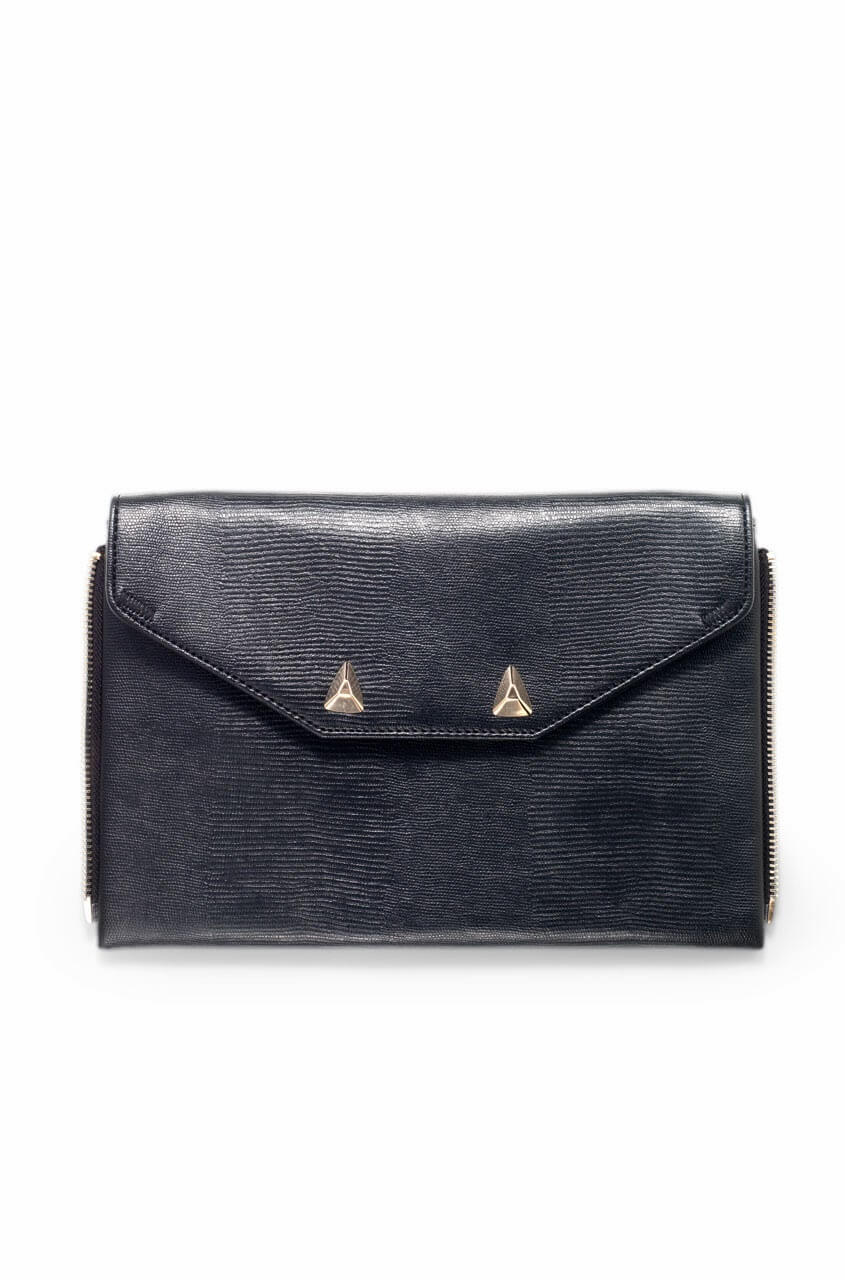 Last but not least, this technique is also featured on the Double Clutch....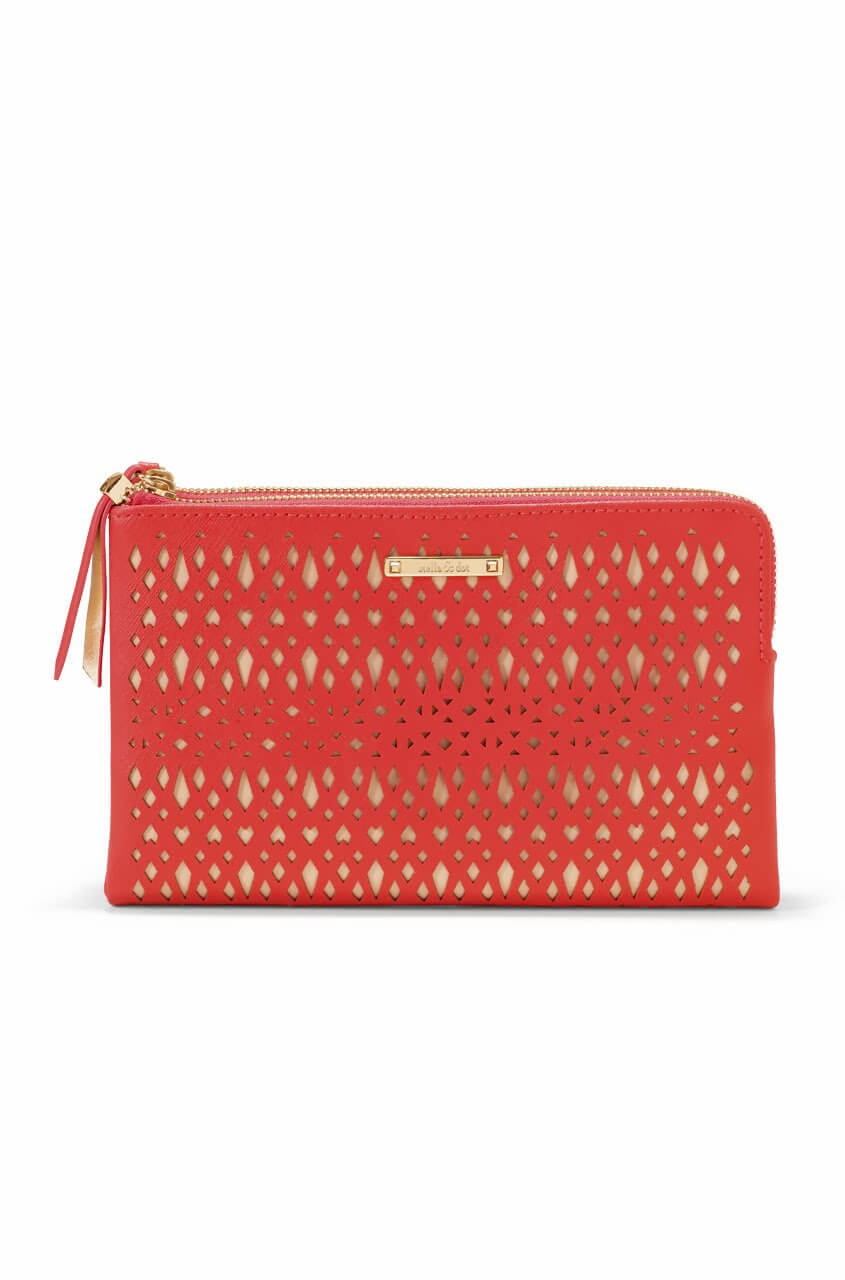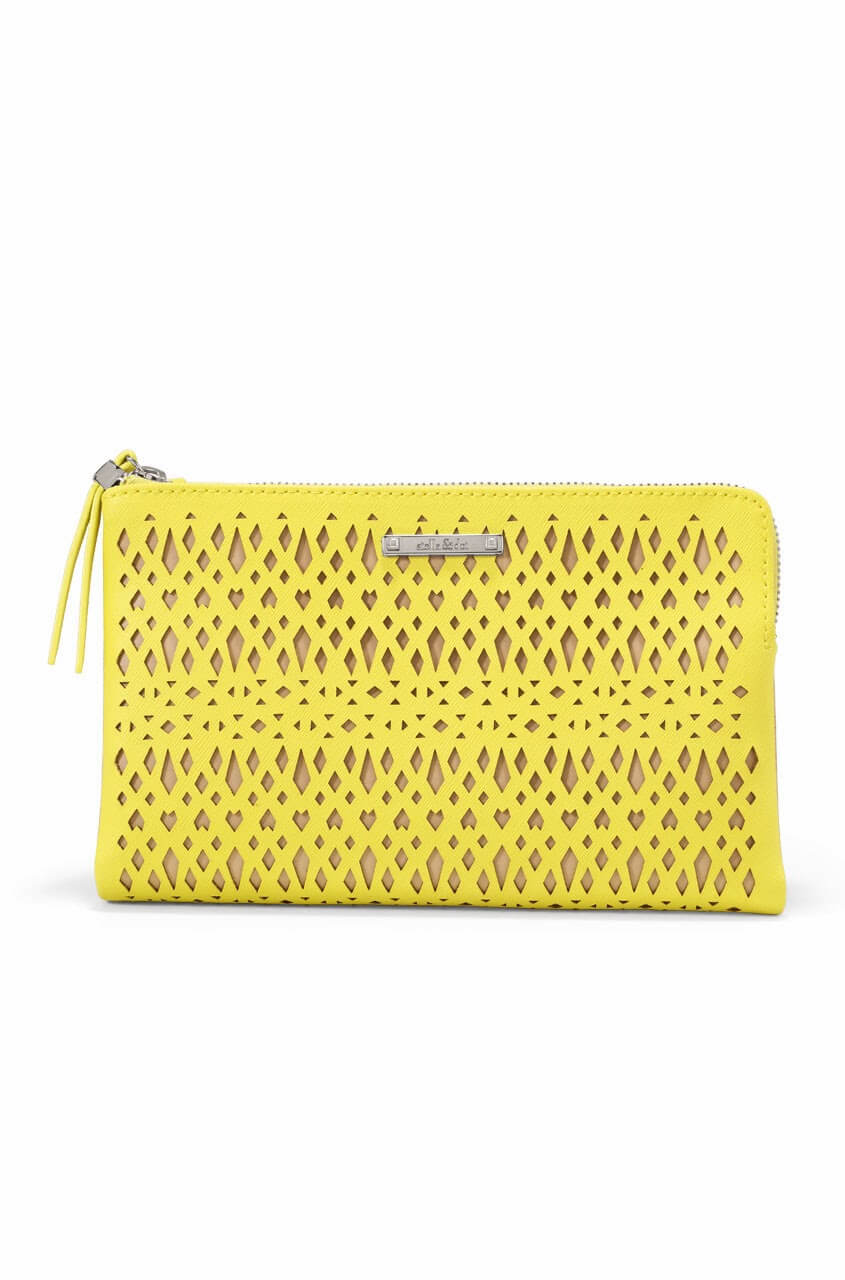 This clutch is awesome. It boasts 2 zippered pockets, with one that includes credit card slots.
It snaps closed & when you open, you are greeted with a little mirror and "Hello Gorgeous"!
Here's a quick inside peek....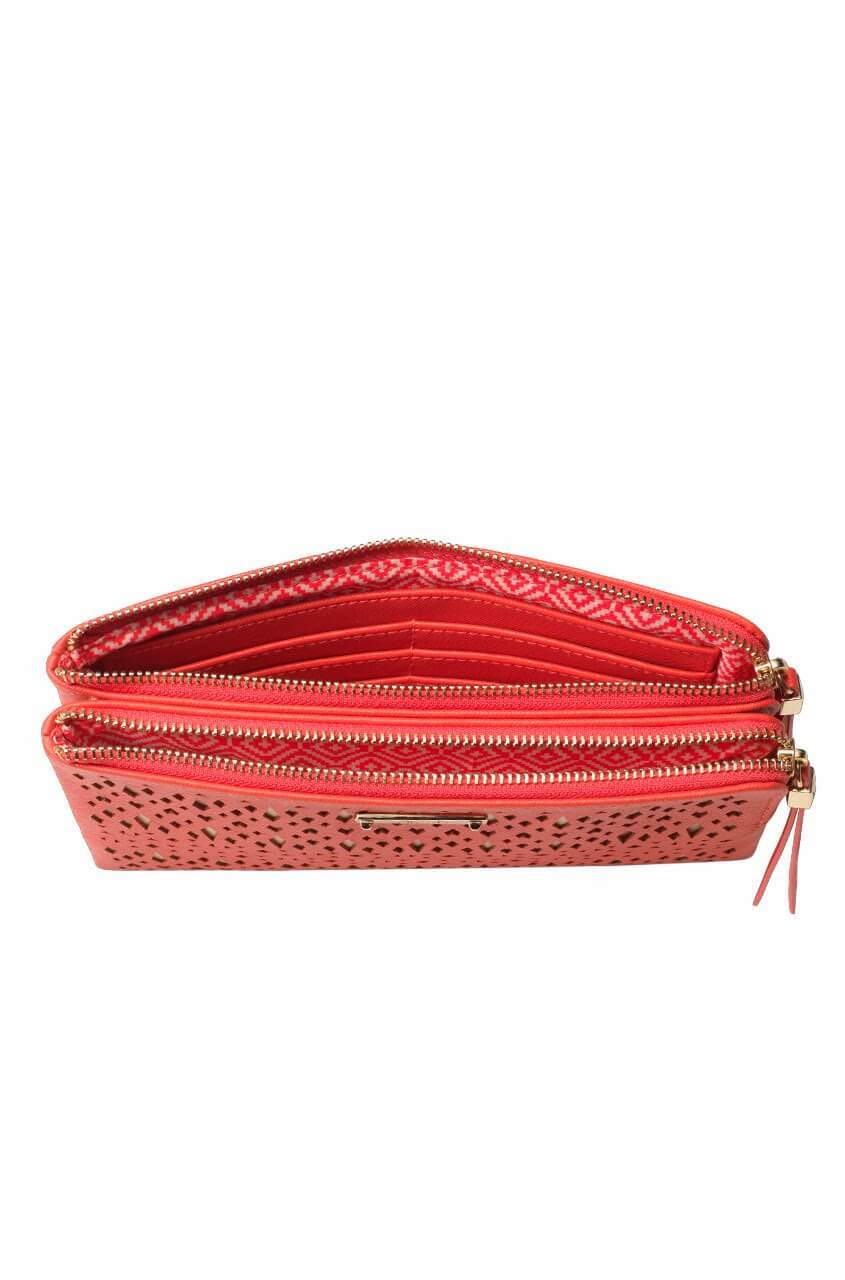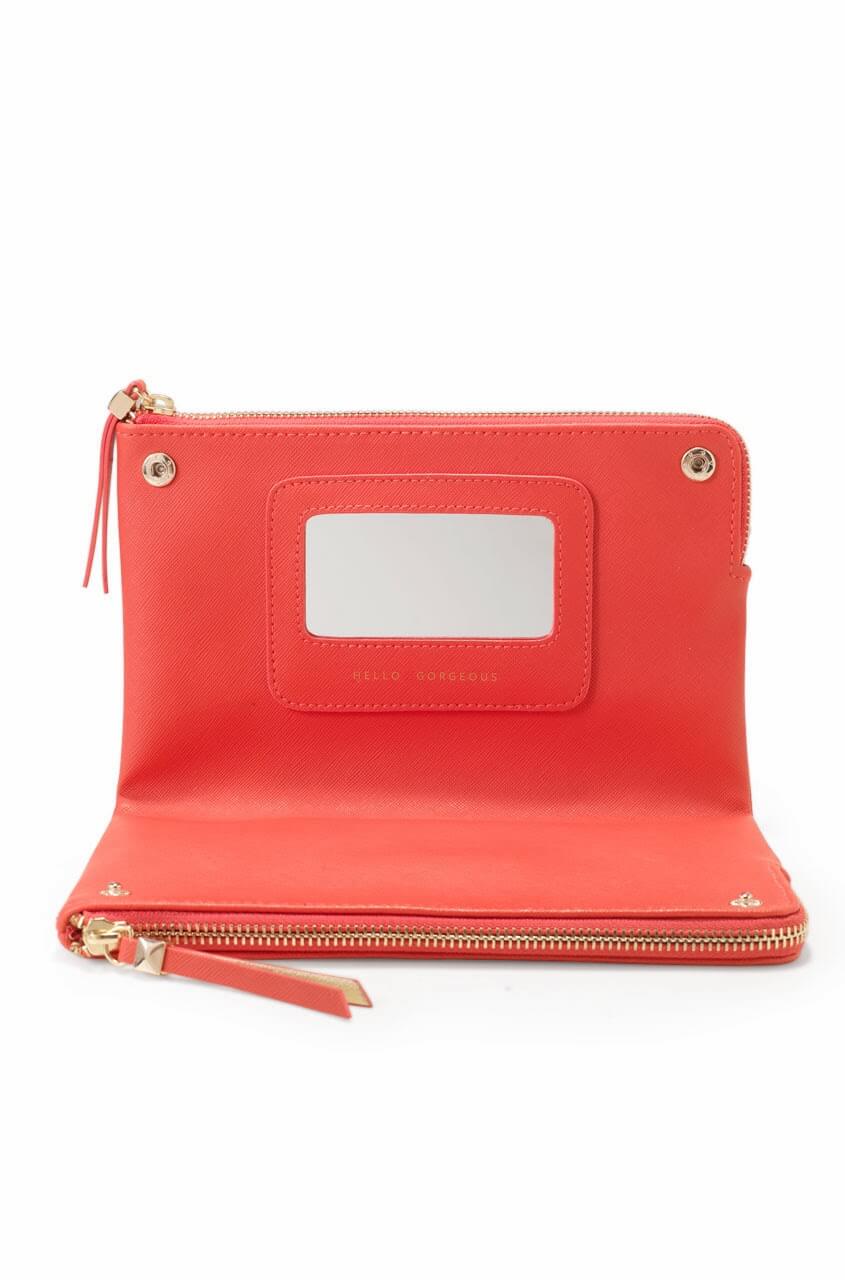 For all the design behind these pieces, they are at an
affordable
price!
Which one is your favorite!?