Since it was monsooning here yesterday, I headed home after work to do a P90X workout. Yes, I'm done with the program, but apparently it's a hard habit to break. It was insanely lightning at our house, so while I wanted to hop on the treadmill I opted not to. Mainly because Matt's told me not to run on it while there's lightning ~ but I think in yesterday's case ~ he was really wanting to rush home to watch me run in hopes of the power shutting off abruptly, and me flying off.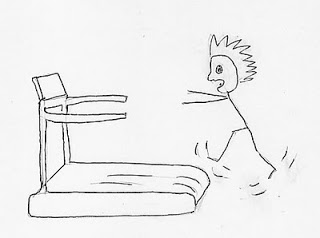 oddly enough, that's what my hair looks like when I run...


So instead of giving Matt more things to make fun of me for ~ I spent some QT with Tony Horton, working out the shoulders & arms. I really like that workout...especially when it's just the music I hear :) I followed it up with the Ab Ripper X. By the time I was done, Matt was home & ready for dinner.

Lucky for me, Matt brought me home my current addiction yesterday: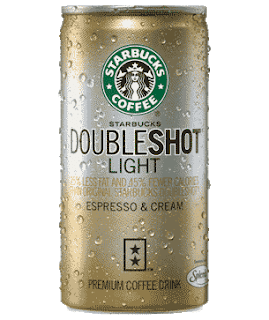 And instead of telling me "here honey, look what I got you"...he said "you have an expensive habit". Tuesday's confessional: I have a bad coffee habit.
I mix these little guys with my protein mix. Sometimes, when I've been really good not shopping online he'll get me these: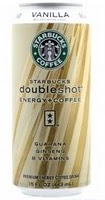 These are ah-mah-zing. It's an energy drink too. I know, I know, not the healthiest by any means ~ and I feel like such a hypocrite drinking them. It is Matt's aunt's fault though ~ she brought me a COOLER FULL of them. I couldn't let them go to waste. These double shots though, they are the bomb diggity. I can get enough for TWO protein mix drinks out of these!

I'm sure there are healthier options out there...but do they taste good? Yesterday, this giveaway was posted...which includes some CLICK coffee mixes. Regardless if I win (which the odds are not looking grand), I'm planning on giving these CLICK babies a go round. See if they can rock my socks like Starbucks does.
Do you have any products that you're absolutely addicted to?
I'm also addicted to CoverGirl's lash blast mascara. I'm lucky if a tube lasts longer than a month.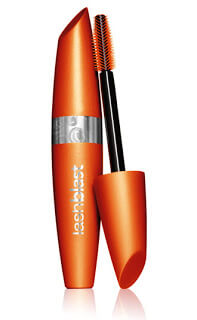 only the ORANGE tube please...yes, I've determined I don't like the others as much