Catch up on part 1 here, and part 2 here.
Let's chat about the
Floral Rocker
trend to try this spring!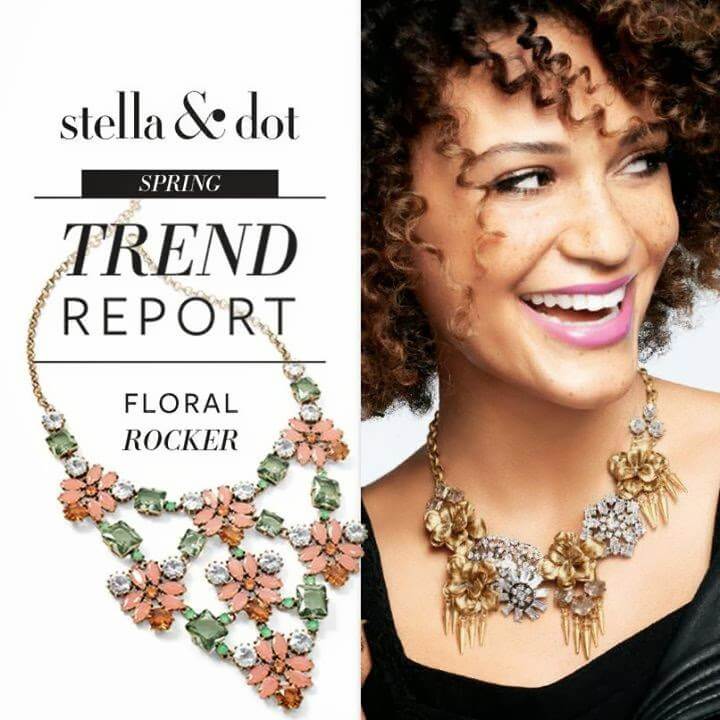 Aren't those necklaces stunners!?!
Here's a great "bang for your buck" piece....a statement necklace under $100!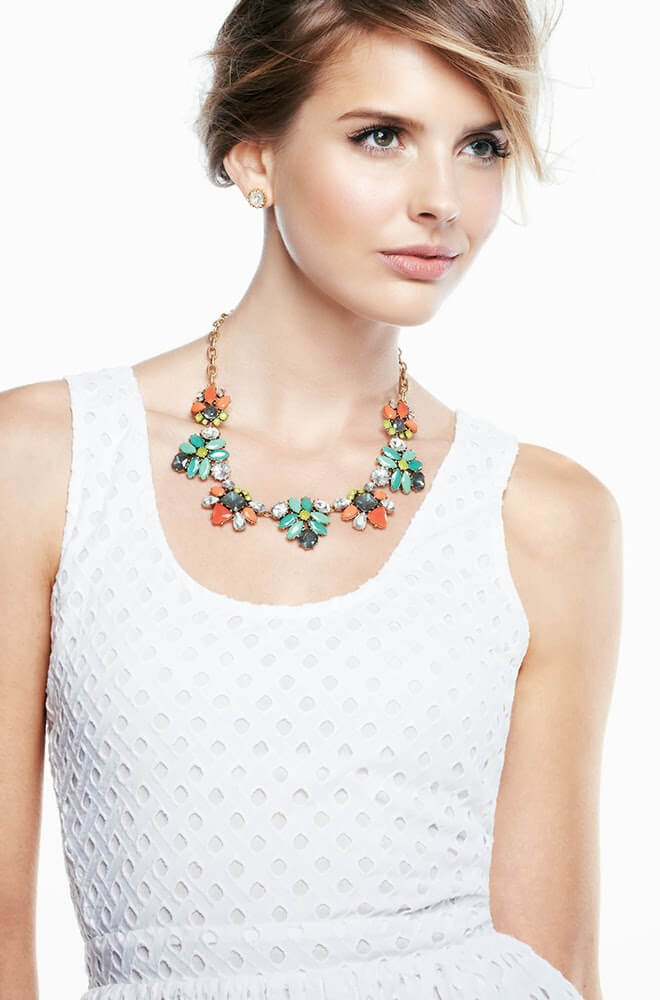 I wore this necklace layered with another...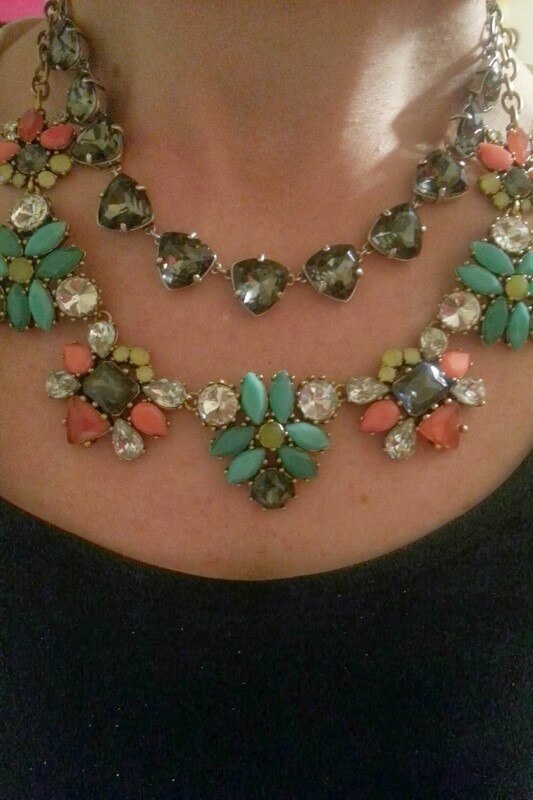 I like to add some "edge" via my arm party....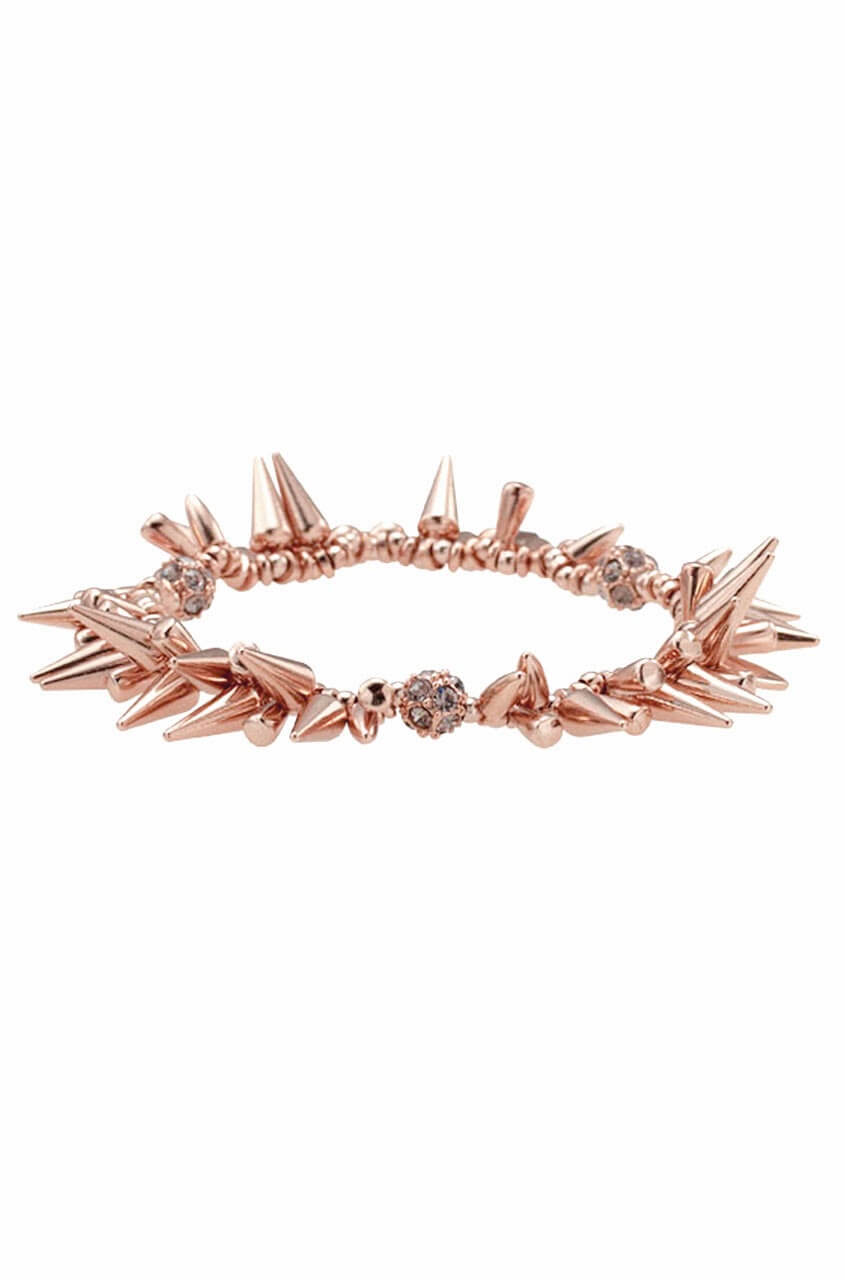 Like so...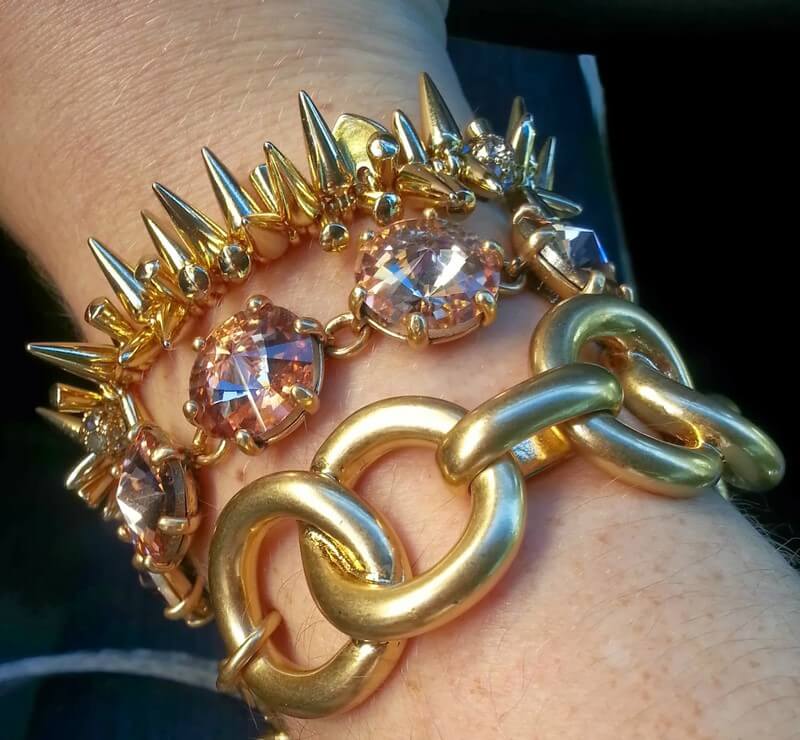 Bracelets top to bottom:
So what do you think? Will you try the floral rocker trend???