You may have seen this post yesterday on my
Instagram
....and it is TRUE.
I found
Emily Hsu Designs
via an Instagram rabbit hole. Don't you just love those? A "quick look" at Instagram turns into an hour because some how you went from looking at one feed, one hashtag to 50 million.
Back to Emily Hsu and these super cute workout pants. I am always so skeptical of ordering workout gear online. I like to feel them before purchasing! Thickness totally matters when you're bending over, lifting your leg up, & doing splits!
When I received the pants, I knew right away I was going to love them! They are thicker than some of the more popular brands that I've seen (& own)....like brands that rhyme with Sneaky & Ponzy. If I had to compare them....they are a slicker fabric version of the Splits59 for Pure Barre pants that I love. They don't feel like they are just going to roll down or slide off....they hold tight without the negative effects in front or back ;)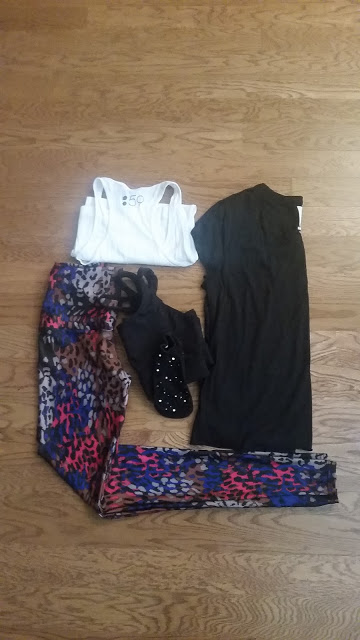 Styled it with just a basic black workout top, layered with a white tank
My Pure Barre studio has this gorgeous mirror leaning up against a wall in the back area. Yes - total narcissistic moment.....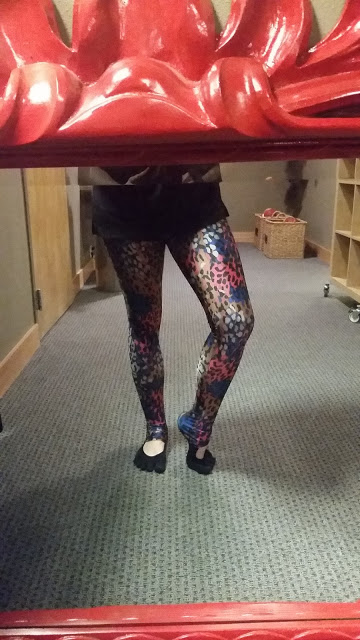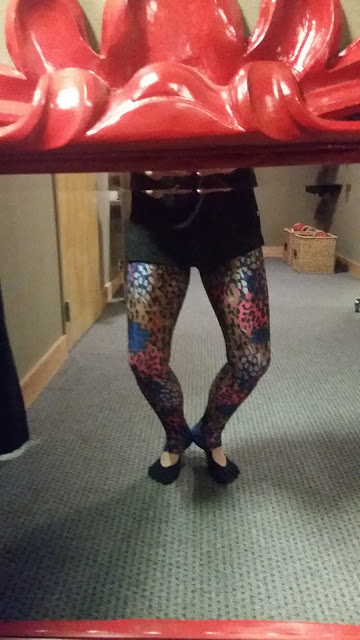 You can totally plie' with these
Here are some other fun prints that I am totally loving:
Go check out this
fun brand
& tell them I sent you!
All opinions are mine. While I would have loved compensation in the form of workout pants (because really, you can never have too many) - I forked over my own hard earned dinero & bought myself a pair. And I'm happy I did!