I got a shout out on Skinny Runner's blog! And then my stats hit an all time record high for visits to my blog, ha! Thanks so much for stopping by!!!!
Mattpew is playing in a golf tournament today & then there's a dinner thing for it tonight...so that means I'm on my own for dinner. I'm famished & have no idea what I'm hungry for...I hate those days.
I don't know what it is...maybe because I lead such a pathetic life...BUT, race packets excite the bejeebers out of me! I had to pick up mine today for IronGirl on Sunday, and it was like anticipation for Christmas. I really don't know why I do that...because almost every race packet has been such a big let down for me. Womp Womp. I don't know what I'm expecting to find in them though ~ an all expense paid trip to Fiji? I have vacation on the brain...
I had to go to Fit2Run @ International Plaza to pick up my packet for Sunday...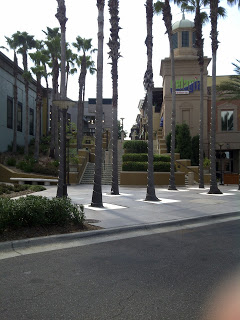 I kept repeating my mantra all the way up to the store.
I was an early bird, so there was no headache in getting my packet!
I decided to try out another OnDemand workout once I got home, courtesy of Exercise TV. I went with Stephanie Vitorino's Perfect 10 workout. I think it was the allure of the "info" option on my remote that got me:
"Head to toe, this is the perfect combo of 10 exercises
to give you the perfect workout"
Head to toe in 15 minutes? Yes please!
When I first started the workout, I did NOT have high hopes & really debated turning it off. But then once the actual circuits began, I liked it. It's real quick, 10 circuits, 15 minutes...so no breaks, a little active recovery, but you definitely work head to toe!
I finished up with 2.3 miles on the treadmill. I was in a hurry to get to my race packet goodies :)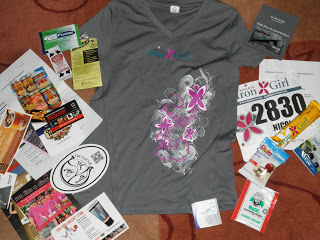 Dexter was wondering where his goodies were...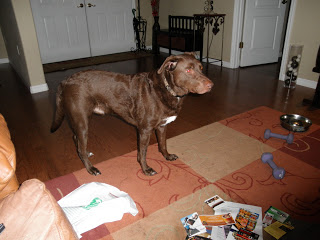 No Fiji trip, but I was pleasantly surprised by the packet! I'm really looking forward to sampling this: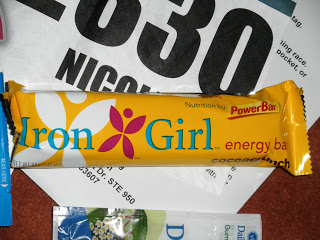 And this sparked my interest...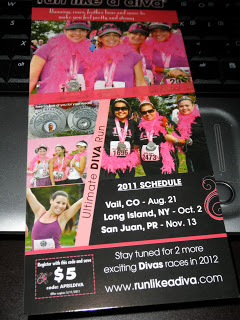 Boas!!!

I guess there was a "womp womp" with this packet...when I didn't see Florida as a location for the diva race. Fingers are crossed for 2012 locations!