TGIF!!!
#1 - - - Billion Dollar Babes online shopping site is having a giveaway...all you have to do is like them on Facebook to be entered - - ends today though
#2 - - - Matt is a professional angler at heart & spirit. I mean, look what he did to our garage: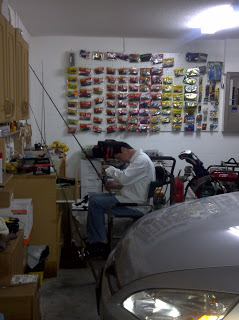 there he is, tinkering with his rod...lol
please note the pegboard behind him
He's anti-Facebook...so trying to be a *good wife* I took one for the team & liked Bass Pro Shops to enter him to win a fishing trip with Kevin VanDam (a pro angler). You should do it as well...it's the cool thing to do.
#3 - - -Today is my grandmother-in-law's 92nd birthday! We're celebrating with a family party tonight. She's a hard partier & stays up MUCH later than I do.
#4 - - -I'm going to a fashion show in the morning at Nordstrom!!!
#5 - - -I'm running the SheRunsLA 10K - - I thought it was a good idea since I need to branch out from 5K's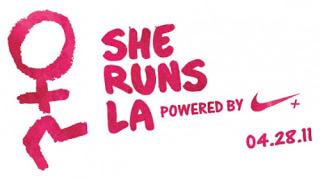 Do you have any fun plans this weekend? Any races?