I'm a "half is glass empty" kind of gal, so I'm super bummed that the weekend is almost over.
Yesterday, I did my 4 mile, easy run, at a 9:54 pace...even though the plan said 10:30 pace. Oops.
Last night Aunt Suz (Matt's aunt), had us over for taco night & games. I killed the guacomole. I could have licked the bowl clean...but I feared emberassing Matt. I know Aunt Suz wouldn't have judged me though :)
Today was an 'easy peasy' day - - which to me, means rest day, no workout. I finished up my chores around 9am, and then met up with Erin for a mani/pedi, and then we came back & layed out at my pool. (Where, by the way, I had the RUDEST encounter with a grumpy old man. Literally. Some people just WANT to make your life difficult.)
We're off to meet up with friends & NOT eat bat at this place...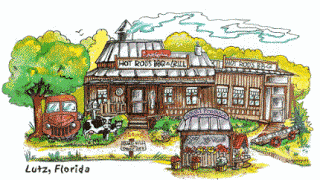 They really do serve bat - the winged kind, not the wood kind
But before I go, I have to give a shout out to my girl, Emily.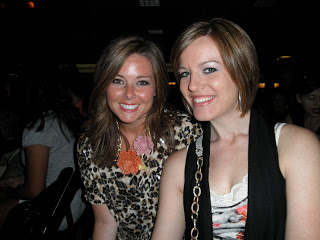 She's doing the "couch to 5k" training program. Yesterday was her longest run to date. A full 20 minutes...
And she completed it!!!
SO VERY PROUD OF HER!!!
Enjoy your Saturday night & be a "glass is half full" kind of person.
You have a whole evening & full day left of "weekend-ness"!