Florida is not know for it's "four season" weather. We have hot, hotter, and hell. In July, there is no point in wearing make up...unless you like it melting off.
Since the heat is so bad, the a/c units are kickin' it over time trying to cool us sweaty pigs off. But, we all know what happens when you're dripping with sweat, and you go into a building that is 70 degrees, or under.
You end up freezing!
So, here is my round up for how to beat the heat via your accessories....
Evy's Tree Hoodies
These have become my FAVORITE hoodie. I retired my PINK hoodies....at least wearing them in public...and have now been rocking the Evy's Tree brand. Yes, the price point is higher, but the quality is TOP NOTCH. Store one of these in your work bag / car / backpack, for those days when you will be inside after battling the heat. They are SUPER light weight, and come in such fun colors & designs!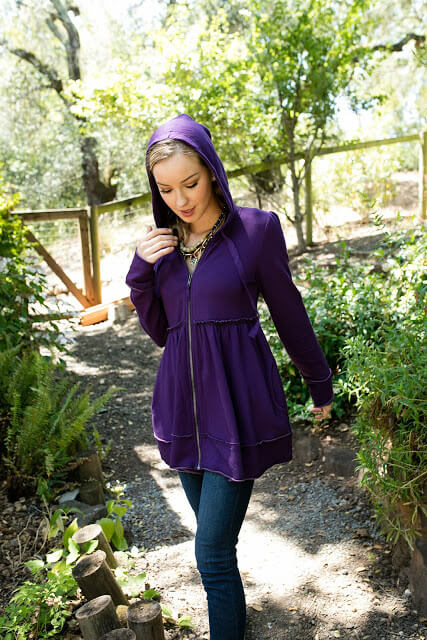 You have a dress code everywhere you go - - so while you want to be naked because you can not fathom wearing any clothing in this 110 degree weather, it's pretty much frowned upon everywhere. (Well, with the exception of certain zip codes that have the "free spirit" developments....you'll have to find those on your own.)
Here's where Kaiya Designs comes in. They have the most comfortable clothing. The pants are my favorite. They look like you bought them at a high end store, but they feel like yoga pants! The material is very light weight & breathable. (I even wore a pair to Disney World!)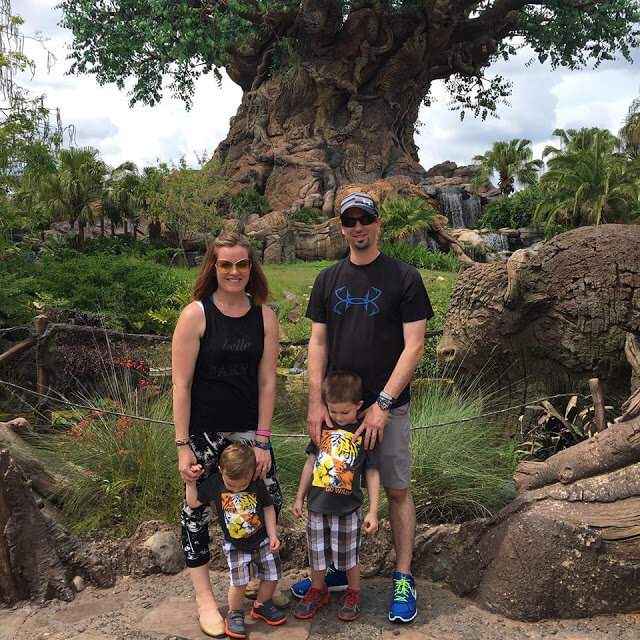 The clothes can literally be for casual or dressy occasions!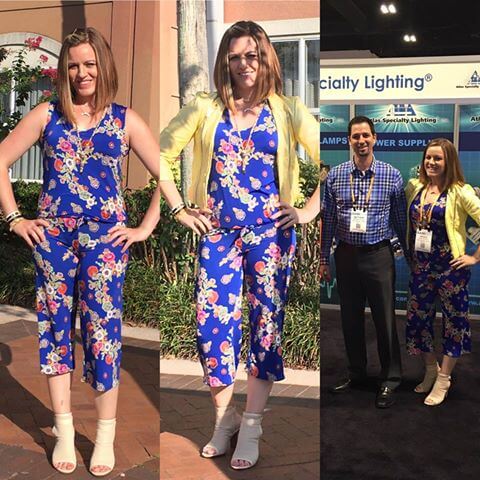 And the best part? You can customize your inseam on the pants, length on blouses, and sizing on jumpsuits/rompers!!! (Tell Marcy - the designer, I sent you!)
I wear these for Pure Barre, but I LOVE these for layering outside of working out, as well! They are light weight & breathable. A MUST for Florida heat!
You need a dressy, non-flip-flop, shoe. Sorry, welcome to the real world. Luckily, these sandals are dressy enough for work, but also easily dressed down for play. (And they are on sale!!!)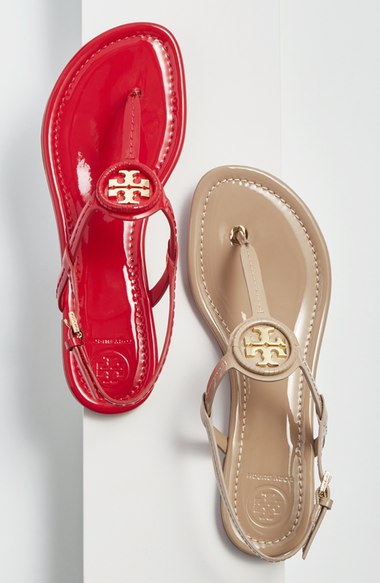 Okay - now here are my 2 cents for the guys. My guys LOVE their Under Armour gear.
Here are their top picks:
1. For my "big guy", he loves his
UA pants
2. The 2 littles LOVE their
tshirts
3. The 2 littles also wear the
UA shorts
a TON!
but I was recently told by ESPN radio to check out
Tommy John the men's underwear company...found them on sale HERE
(if you miss the sale, you can receive 15% off your first order by signing up for emails on the TJ website)
What is "your go to piece" for tackling the heat?