I recruited the help of my mom - - who happens to have an unspoken love affair with Sixlets, that I knew nothing of. Seriously....had to watch her like a hawk.
I knew I wanted to do a candy bar of some sort, especially with the variety of candy that they sent! Speaking of, be sure to scroll through this entire post because they are giving away candy to TEN lucky winners!!!
Here was the final product of our candy bar! It starts at my front door, and then continues on to the dining room table. I LOVE using not traditional centerpieces on my dining room table. And I especially love that the candy is fall AND Halloween themed.
I change out the decor by my entry way for each holiday / season. So I thought it would be precious to do a candy bar since it's Halloween.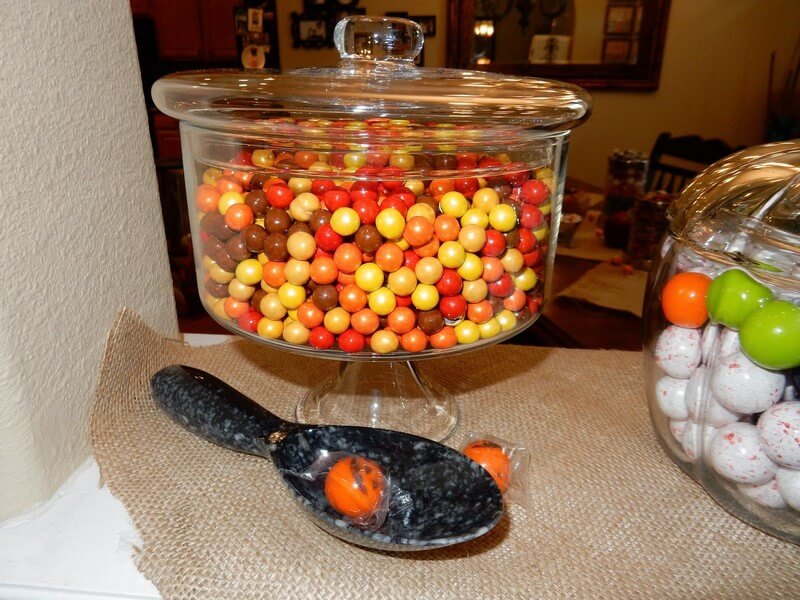 Add caption
I also change out the centerpieces on my dining room table, so I carried the theme over to there as well!
Aren't the jack-o-lantern gumballs, so cute!?!? I left some of the orange ones out, just randomly laying around the candy jars.
The candy used was:
So now it's YOUR turn to win some candy stash!!!
a Rafflecopter giveaway