I thought I'd start sampling some of the goodies from my IronGirl race packet before Mattypoo got a hold of them...today's choice was: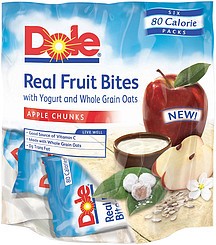 I still am unsure how I feel about them. They tasted good...but their not my first choice in snacking options. I think it's the fact that it's dried fruit...I've never been much of a fan. The label boasted "with Yogurt & Whole Grain Oats"...maybe that's what threw me off ~ I was expecting more oats. These were more reminiscent of yogurt covered raisins, but with apple.
So, Ideeli had a Max&Cleo sale today. Naturally I found a gown that I was dying to buy...I was coming up with reasons in my head to justify the purchase. All of them were pretty legit too.
And then I got busy at work.
The sale started & I missed out on this gown...
womp womp
At least I have dinner to look forward to! It's date night!!!!

I have to run first though...before I indulge. Although, while I was perusing OnDemand for a workout yesterday, I noticed they have some dance workouts. Maybe I'll take a stab at one of those...in preparation for my debut on Dancing With the Stars!
Countdown to the weekend is on!