So my dear friend
Emily
just happens to be an
amazing
talent when it comes to interior design. She is now mommy to the cutest little boy, Thompson & has transitioned to being a SAHM. (She was a visual manager for Macy's).
Check out some of what she has done:

This is her son's nursery!
You can't see it, but there is this AMAZING white, fluffy rug.
BittyBeau & I love just going into the room and sitting on the rug :)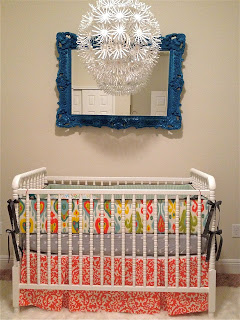 The bedding was custom - I love her fabric choices, don't you?!?
This is her cousin's living room - she had wanted to add color....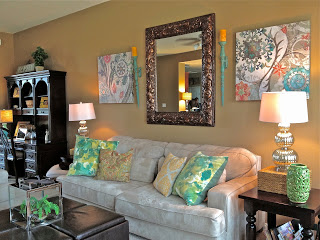 I'd say Mission Accomplished!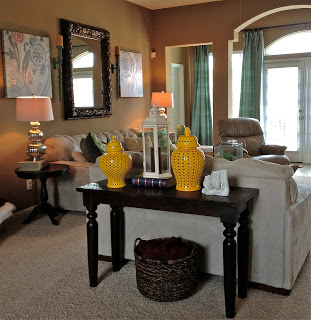 Emily has also this amazing eye for restoration....look at these old pieces of furniture that she re-purposed!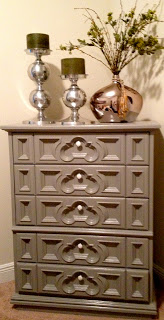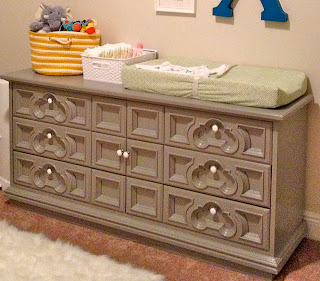 She used a gray paint, and changed the knobs. One dresser is in the guest room, with the nightstand (not pictured)....and the other dresser is in her son's nursery. Did I mention that she bought these pieces at an estate sale for a STEAL of a price!? Just goes to show you what a good eye & a little elbow grease can do!
Needless to say I am one of her BIGGEST fans and I absolutely can not WAIT for her to make my home pretty! She came by yesterday to see the mess & boring-ness she has to tackle.
Expect several more posts on the progress including before & afters!
Do you have an eye for design?
How would you categorize your home decor?