On the 8th of November I started a new decade. My thirties. Based on that day, they are off to a great start!
Although, if you ever hear the term "Code Green" in Target....beware. It means "child is stuck in a shopping cart". At least that was the case for me on my birthday. Bitty Beau decided he wanted to see if his arm fit through the seat railings. It definitely did...and then didn't want to be pulled out. After a crowd of employees gathered around us, and after the attention of all nearby shoppers was gained, the toddler's arm was safely pulled out of the rails. "Happy Birthday"!
I had previously told MattyB that I did NOT want to celebrate my birthday. I have been in such a funk over the idea of turning thirty, no thanks to some drama that's also looming over our lives.
Regardless, luckily for me, Matthew did not listen & took great effort in planning a spectacular evening!
We started the evening (Beau free) with dinner at Iavarones. I've never been there, but had heard so many great things. Who doesn't love Italian eateries by the mob?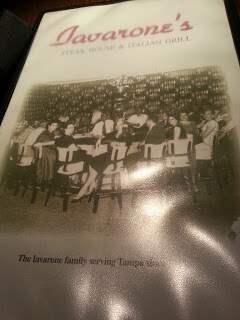 The food, drinks, & ambiance were great!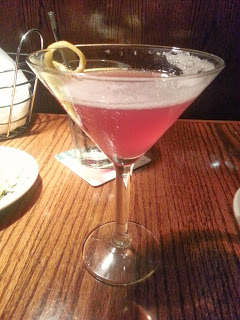 Flirtini Martini....thought I'd try something new (ya know, had to steer clear of my normal Cosmo...)
The company wasn't so bad either ;)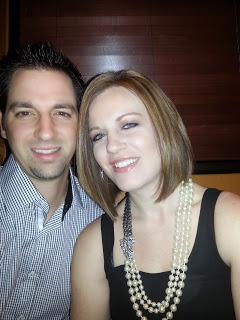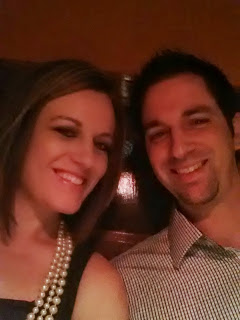 I was eye balling their Tiramisu for dessert, but MattyB said we had to split because we had dessert plans elsewhere.
I coerced him to spill his guts - and my hunch was correct - we had a reservation at the Melting Pot!!! Yummo!!!
So upon arriving to The Melting Pot, Matthew gives his name, and then "bless his heart" the hostess spills the beans about "oh the rest of your party is here!".
I. KNEW. IT!
Sure enough, he had arranged for my girlfriends to all be there to celebrate :)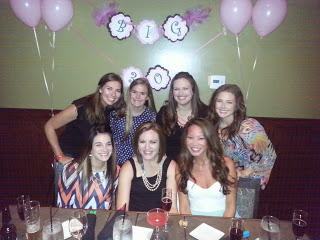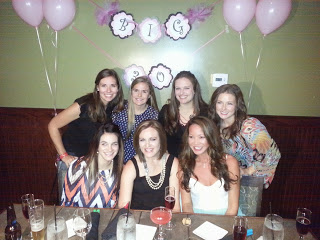 Apparently we couldn't all look at the right camera, at the same time.
For not having wanted to celebrate this birthday, I am so thankful that Matthew planned this all. It was such a fun evening!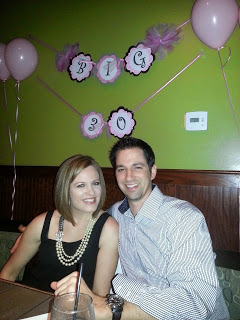 Now here's to hoping this decade is the BEST yet!