Chris at
RunHundred
shot me an email about the monthly list he puts out. Chris comes up with a list of the top 10 workout songs for each month, and includes the bpm's so that YOU can determine what's best for your workouts! Pretty sweet if you ask me.
Here's what is showcased for October:
Rihanna & Calvin Harris - We Found Love - 128 BPM
Dev - In The Dark - 125 BPM
Afrojack & Eva Simons - Take Over Control - 128 BPM
LMFAO - Sexy And I Know It - 129 BPM
Chris Brown & Benny Benassi - Beautiful People - 129 BPM
Shortee & Faust - Friday Night Special - 133 BPM
Kelly Rowland & Lil Wayne - Motivation (Rebel Rock Remix) - 130 BPM
Britney Spears - I Wanna Go (Oliver Remix) - 129 BPM
Young The Giant - My Body - 130 BPM
David Guetta & Usher - Without You - 128 BPM
You can log on to the website & from their vote on songs you WOULD or WOULD NOT workout to.
Best yet? It's FREE!
Go check it out NOW
:)
Thanks for the email, Chris!
************************************************************
In other news: I started a
Baby Jelly Beans
website for my little bambino(a) on the way. That way you guys don't have to grow tired of me talking about the pregnancy :) You can check it out
HERE
if you're interested!
************************************************************
Did anyone else read
this article
!?!? I'm absolutely KICKING myself that I went ahead & withdrew from my half marathons that I'm registered for....based on my doctor not clearing me for them. What the heck!? This lady finished a FULL! Why can't I do a HALF!? So annoyed.
Matthew & I celebrated our 3rd year wedding anniversary on October 11!
It made me think back to our honeymoon & how much FUN it was!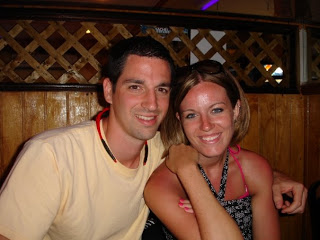 we went on a Royal Carribean cruise to the Bahamas & Coco Cay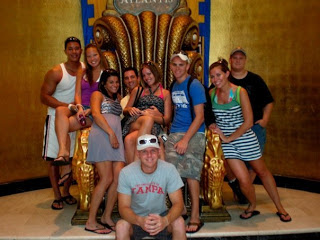 we also invited our bridal party & their significant others along!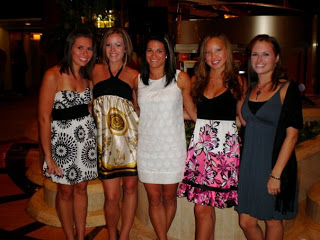 amanda, me, erin, nickie, & melissa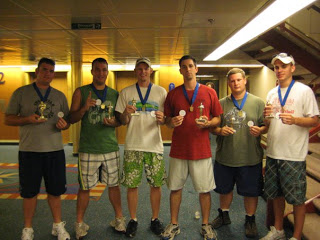 the boys played in a dodge ball tournament...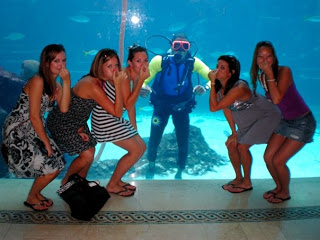 while us girls literally held our breath to pose with the scuba diver in a tank @ the Atlantis Hotel.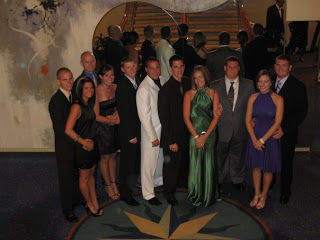 the picture that started it all....the ORIGINAL prom pose photo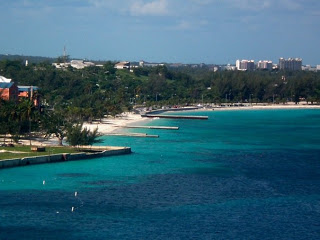 beautiful scenery, the love of my life, & great friends, made for an AMAZING honeymoon!


I know, it was totally NOT traditional. We got TONS of sideways glances when we told people that friends were going on our honeymoon. But it was SUCH a great time! And Matty & I did get plenty of "our own" time....even though the pictures showcase us with our friends more than anything :)
What was your honeymoon like!? Where did you go???
The friends that were able to go on the cruise were only half of our bridal party.
Here's the whole army: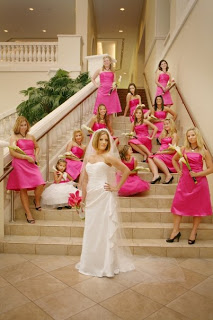 12 on my side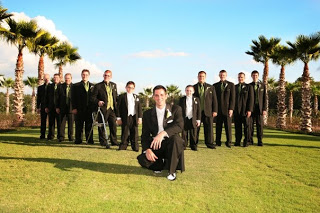 11 on Matt's side (2 MOH's walked with the BM - best man, not bowel movement)
How many were in your bridal party!?