Last week was a horribly, stressful week. I finished Friday off with a half day at work...then headed home to "de-stress" by working out.
Friday's workout: legs & back circuit, abs, 3 miles
Then Matthew & I met up with our fab friends Emily & Casey for a tastey meal at Seasons 52! As our waiter informed us, "Seasons 52 prides themselves on the fact that each meal is 475 calories or less". I'm pretty sure I worked out in order to eat that evening. It was delicious!
I needed to get a longer run in this week...so today was the day. Ran 7 miles this morning...first half was at a faster pace than the last half.
Then we headed to Bville for a wedding!
Last year was the "year of weddings"...

Wedding #1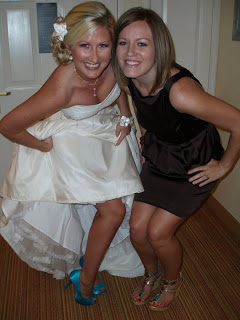 Brittany's wedding...bridesmaid in this one...we picked our attire (just had to stick with chocolate brown)
so I went with Marc Jacobs dress, Steve Madden shoes
(Ideeli purchase)

Wedding #2
Mindy's wedding...I wore a Walter dress, Betsey Johnson belt
(a Bluefly purchase)

Wedding #3
Amanda & Tom's wedding (Tom was in ours)...I wore a Betsey Johnson dress & jewelry
(a Rue La La purchase)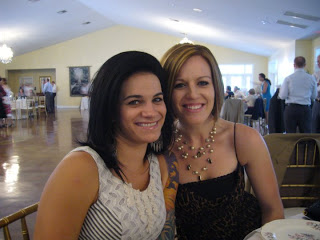 Wedding #4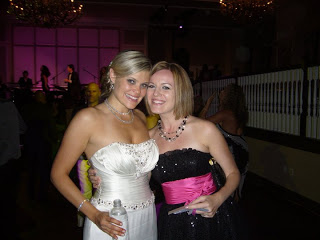 Betsy's wedding celebration (her wedding was in the Bahamas)....Betsey Johnson dress (how appropriate)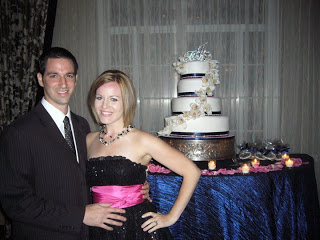 Wedding #5
Erin's wedding...bridesmaid in this one...she picked our dresses, we picked our shoes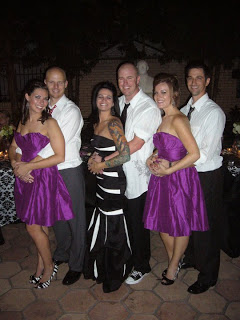 our "prom" pose...

Wedding #6
Ashley's wedding...I wore an ECI dress (an Ideeli purchase)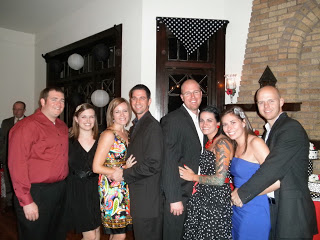 Our infamous "married couples" picture...we did this at every wedding, it's now a tradition
And then I had 2 friends that had babies in 2010.
This year though....babies are beating weddings. I have several friends/family members that are expecting, bringing the score to:
Babies: 5
Weddings: 2
One wedding down...today was Susannah & Philip's outdoor wedding. We had super crummy weather this past week (fitting for my horrible week)...so I was getting nervous for her. But hallelujah, the rain quit yesterday, and today was aboslutely PERFECT Florida weather!
We missed out on a pic with the gorgeous bride & groom...
but here's Matteo & I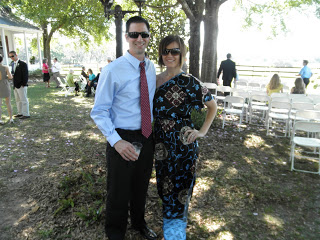 It was a little windy...pardon my unruly & uncooperative hair.
Hale Bob dress
(Rue La La purchase)

The ceremony was so pretty, except for these furry, ugly caterpillars that were literally raining down from trees. Huge distraction for me...especially since one bounced off of our friend's head & onto my dress. And then somehow Matthew got some random smutz on his trousers...yours truly had to get it off for him. There was no tasteful way to do it...it was just not in a good place on his rear, and there wasn't a bathroom to escape to. It's the random things in life...