Saturday's post that I was too exhausted to post on Saturday:
7 miles on TM
My MIL & I threw a baby shower today for my SIL, Jen!! It was such a sweet time, and she got some great goodies for little Garrett.
And I learned a fun fact! (No, not how babies are conceived...I know the stork brings them!)
BUT that, every daughter / granddaughter that my MIL has, has the middle name "Nicole"! How crazy is that!? There's 1 daughter, 2 daughter-in-laws, and 1 granddaughter. So pretty much Matt's single brother will know he met "the one" if her middle name is Nicole. (Jarrod take note!) I'm just the odd ball that goes by their middle name.
So back to the shower...I used my decorations as gifts to Jen. Aren't I practical?
Here's her clothesline for baby Garrett: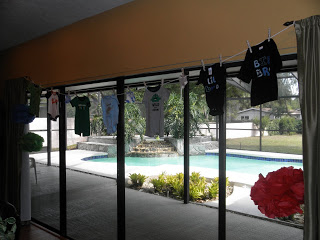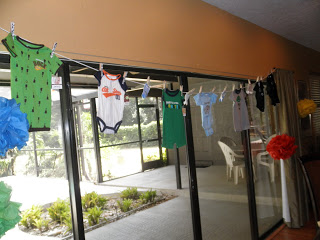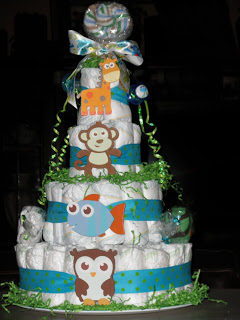 The top lollipop was a onesie, and then I wrapped up 2 more onesies, each like a piece of candy...to sit on the side of the cake: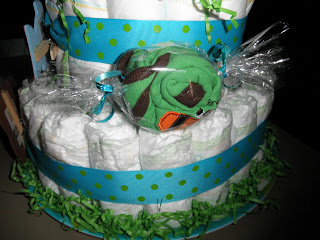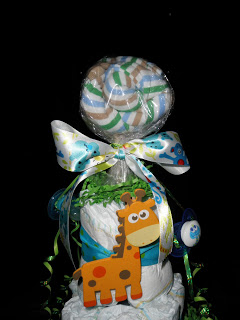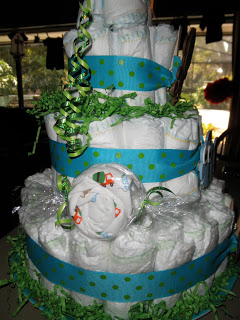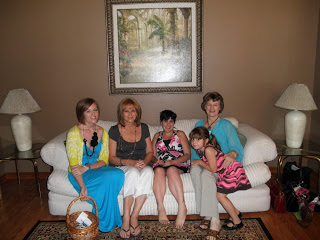 Me, MIL, SIL, Gramma, and SIL's little sister

The shower seemed like a success!
I'm really getting in to the whole "diaper cake" thing! They make great gifts - not only because of the diapers, but also because of all the other baby necessities you can use on it.
Here's one the my friend Erin & I made for our friend Veronica: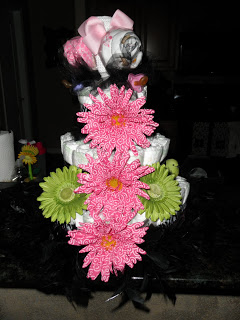 Front shot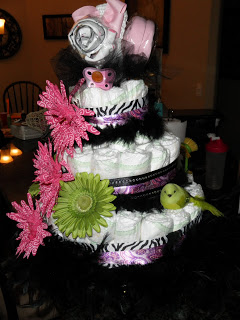 Side shot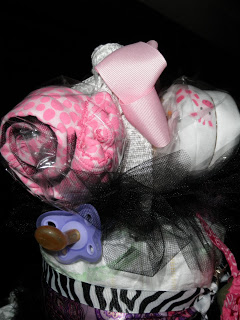 Close up of lollipop toppers