I took off work for the Royal Wedding...please tell me someone else did too???
My mom suggested a trip to the UK in honor of the wedding...so that's what we did. The UK at Epcot, of course.
My mom, grandma, & I drove over to Orlando, picked up grandma's friend Ellie, and then met up with my aunt at Epcot.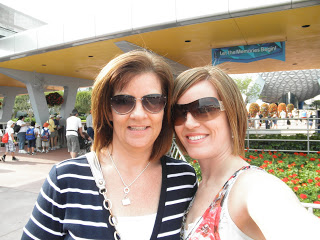 mom & i waiting on tardy auntie
I hadn't been to Epcot since like the early 2000's??? Maybe??? So my inner kid was super excited!
Once we all got there, we had to get a group shot...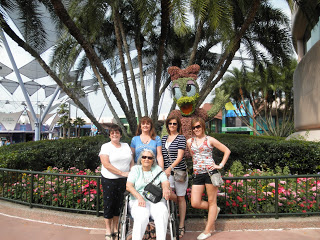 Ellie, grandma (in wheelchair), Aunt Debbie, mom, & I...& Daisy in the background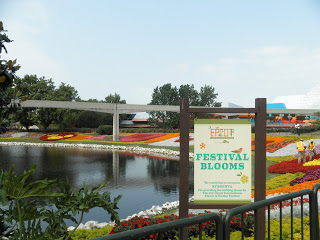 So we did the "adult thing" & checked out some blooms, along with Disney characters created using flowers & grass.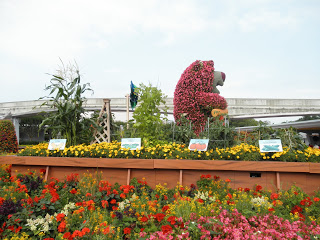 @ the entrance, the bear from Toy Story 3, and a fun garden of corn, tomatos, & some other veggies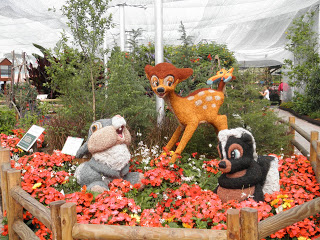 the start of the butterfly garden...Bambi characters
The butterfly garden area had flowers that attracted butterflies...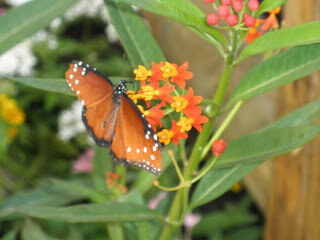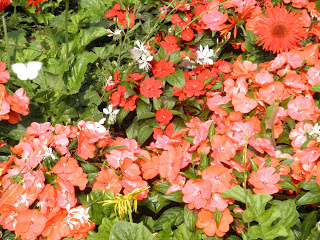 look to the far left & in the leaves...there is a white butterfly that had ADHD - it would not sit still for me to take a decent pic.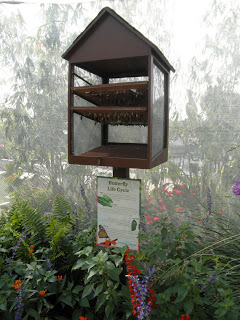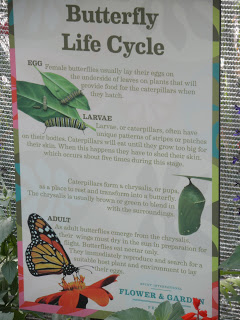 a little edumacation for ya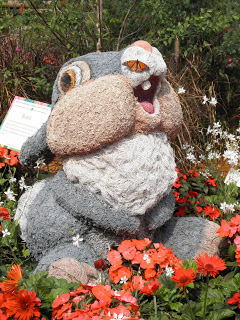 right before we exited the garden area, a real butterfly landed on fake Thumper
(haha, funny enough, Thumper is the nickname Matthew calls my mom)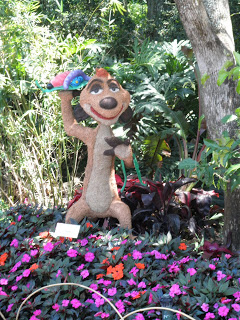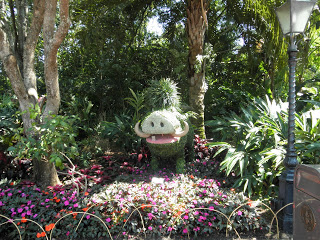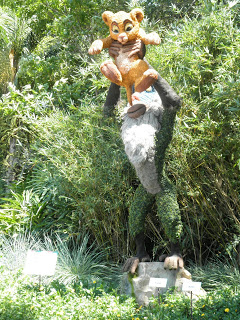 So Matthew has pretty much used his killer detective skills that he gained from being a criminology major; and deduced that these characters had to have been painted. "There's no way that's all flowers!"
Naturally I didn't see any signs that explained the creation portion of the characters. And my inner kid wants to believe that it's ALL flowers & grass.
One last shot with a topiary...before moving on...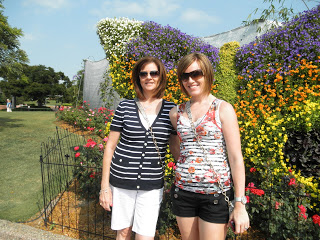 I just need to add PRAISE the Lord that my allergies did not act up during that entire experience.