Just saw this fun news!!!
Here's the headline for you all that don't feel like reading the article:
Rock 'n' Roll Marathon heading to St. Petersburg in 2012
That's exciting!!!
And it definitely adds to my choices of which half marathons to do :)
******************************
If you have time...check this out: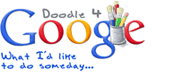 If they've done this before, pardon my ignorance for not knowing...but I thought it was the CUTEST thing!
I absolutely stink at drawing.
My stick people are pathetic.
Bubble letters were never my forte.
*******************************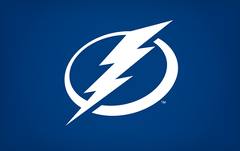 The Tampa Bay Lightning beat the Capitals last night...which means we're going to the next round in the playoffs!!!!
My family & I are

HUGE

TBL fans.
this of course was pre me marrying matty,
but clearly we're all sporting TBL polos for the family photo op
We attended the Stanley Cup game when TBL won back in 2004. It was definitely my most favorite game ever. Close second would be my birthday in 2003...they had a shut out game, score was 8-0. That was another amazing one.