A random pineapple we passed along the pathway back to the entrance of the park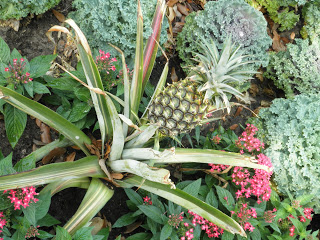 More topiaries...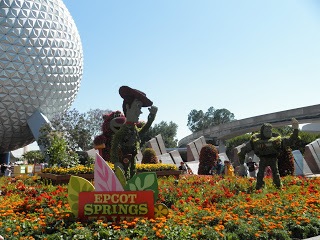 The Ball!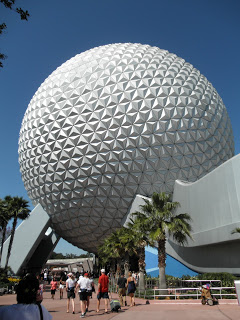 Us and our Duffy bears...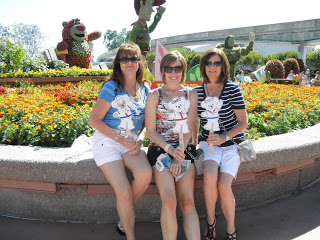 In case you were curious...the latest rage at Disney are these Vinylmations. They come in various sizes & themes. Some are keychains, magnets, pins, & others are just figurines.
Mom started collecting them & bought 2 more today. The only catch is that they come unidentified...so you have no idea what one you bought until you break open the packaging. Oh, and their non returnable.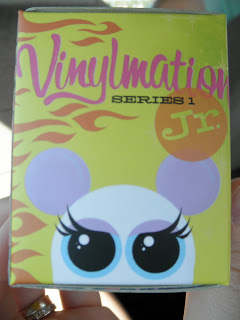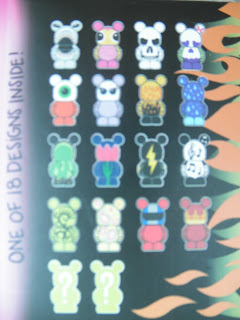 mom was hoping for the music one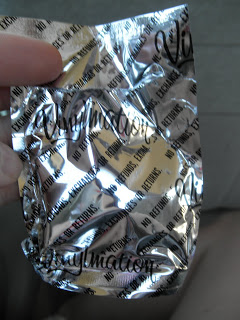 signed, sealed, delivered, it's yours!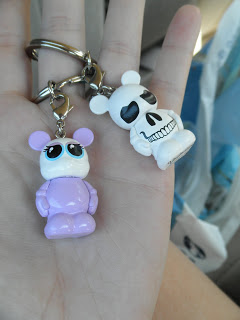 mom didn't have either of these, so she wasn't too bummed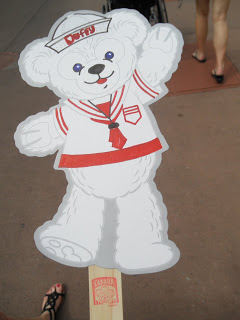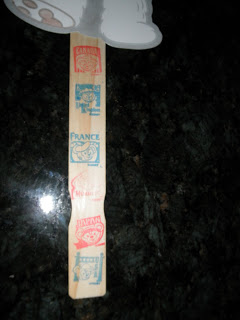 some of the stamps from the countries!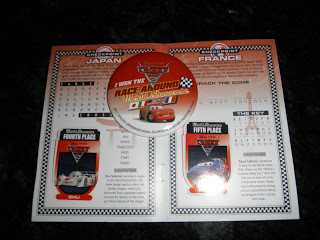 which I passed on to Matt's younger cousin, Cameron.
Look at that nifty button I got for getting ALL the stickers :)


So that wraps up the Epcot trip (I promise no more posts about Epcot). Thanks Aunt Debbie & Ellie for getting us in to the park!!!
If you ever get the opportunity to visit Epcot, you should totally do it. (And then write four posts about it...it's the cool thing to do)