What was your favorite Saturday morning cartoon?
Mine was none other than...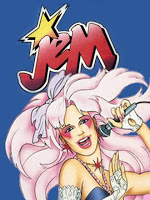 Gone are the days are of lazy morning Saturdays, watching cartoons & then Saved By the Bell.
I could sleep in on Saturdays if: I wasn't training for a half, if Dexter would let me, and if I didn't eat a lot the night before.
Last night we met up with our good friends Emily & Casey for some dinner at Ballyhoo's!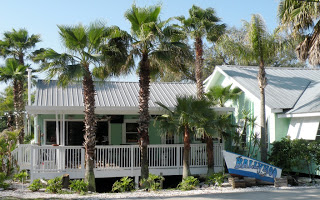 We started off with a mile high pile of nachos - delish!! And then I ordered their seared tuna salad - which they might as well have just brought me a plate of spinach, tuna, and wonton strips. By the end of the meal I was just picking off the wonton strips garnish to eat. Leaving behind the carrots & water chestnuts.
Since we were right by a mall, we swung by there so I could pick up a baby shower gift, left a car there, and carpooled to get some froyo!!!!
I had gone in to the evening with the expectation of getting froyo...mainly because I had never had it & the part of town where Matt "the Situation" & I live has diddly squat.
I was really excited when Emily found this place: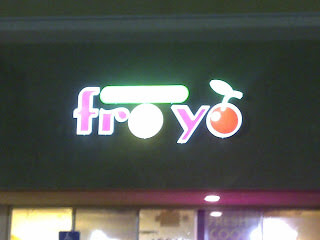 appropriately named
After sampling only 3 of the flavors they offered...I decided to do a "trifecta". I went with all 3 flavors: red velvet cupcake, sweet vanilla, and kahlua.
Good thing I didn't try all the flavors they offer.
Then I got to choose my toppings...so in went white chocolate morsels, gummy bears, sour gummy worms, 2 cherries (yes, only 2), and some granola (ya know, to make it healthy).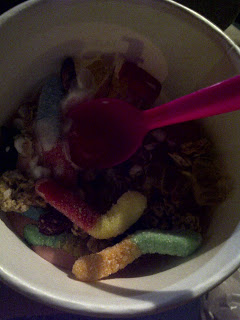 And then it had to be weighed.
womp, womp.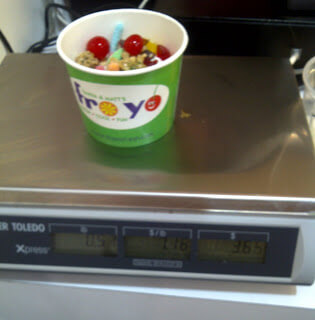 I tried to stay conservative with the toppings since it had to be weighed. I didn't want Matty having a 'situation' at the counter & exploding about the weight of my froyo.
That just wouldn't be nice.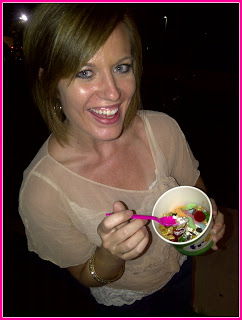 Since FroYo was having a 2 person concert inside we opted to eat in the car. Hotel California & Killing Me Softly just shouldn't be sung unless you're at a Chinese restaurant that has karoake, in Italy. (Am I the only one that's done that?)
Needless to say, when the lady was singing Killing Me Softly we got our Fugees on & said "one time" & "two time" when needed.
Yes we can be obnoxious.
Some shots of us getting our froyo on in da Honda: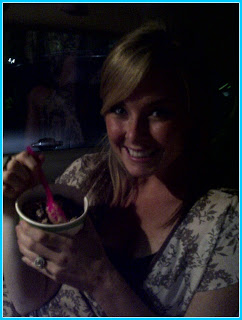 pretty Em!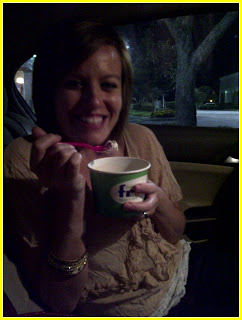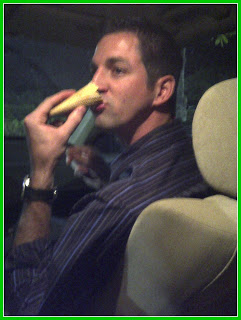 you can't have him. he's mine.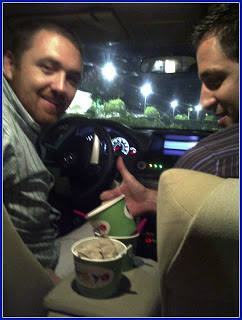 caseface & the garbage...i didn't act fast enough to get him with his froyo
Since we had left our car at the mall, Emily & Casey drove us to pick it up...and naturally Matt had a "situation" and found a stroller / cart / buggy thing.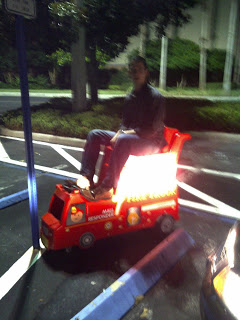 the epitome of ridin' dirty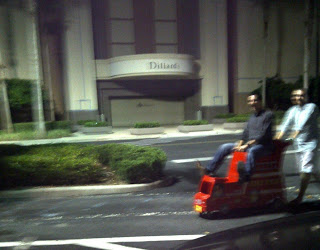 Casey encouraging the delinquancy of...Matt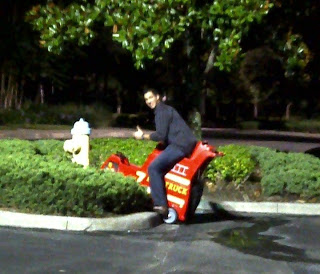 thumbs up - he found the best parking spot.
again, he's mine, try not to be jealous.




I'm off to do some Physique 57 and then run! Have to work off the froyo, the nachos, the wonton strips....gah
What's on your agenda today???