Happy holiday weekend FRIDAY!!!! Can I get a WOOP, WOOP!?
So stinkin' excited for the weekend to be here.
For the fashion aspect of today's post
....I have been living in my barre gear lately. Like dirtball, head to work, straight after class (even though I go home first to get the boys). So a few "staple" pieces to at least make me look presentable:
1.
Zella sweater
- - > this sweater is SOOO lightweight. Just gives you that coverage to make you feel like you aren't showing everything. Plus it has thumbholes. Thumbholes just make any outfit complete ;)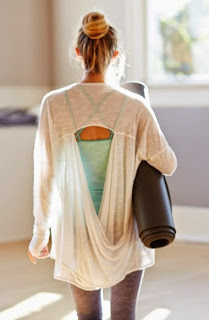 2.
On the Mark necklace
- - I live in this necklace....literally. I wear it with everything. I think it's a mixture of how cute it is but also the meaning of the arrow. It's always a great reminder to see when I look in the mirror at barre class.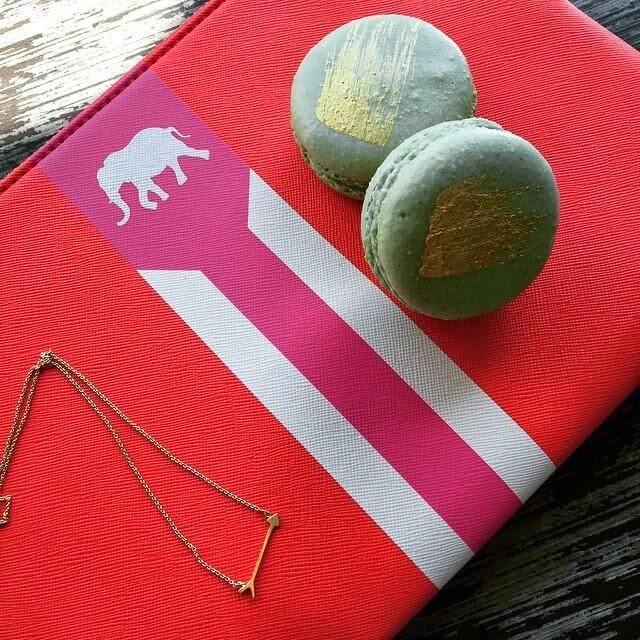 3.
LTB bracelet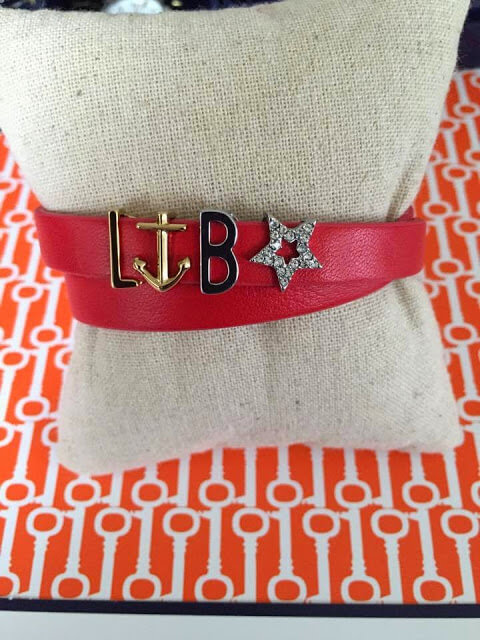 (Shoot me an
email
if you want more info on this bracelet!)
For the fitness aspect of today's post
...I was recently asked to share more on my fitness regimen by Petro over at
ETB Fit
.
ETB is just starting up....I invite you to go check out the philosophy behind the brand HERE.
What foods do you eat pre-workout?
Well, when I've been "good" & prepped my meals, I normally 'eat on the go'. I have a 15 minute drive to my
Pure Barre
studio at the ungodly hour of 5am. Since I sleep until the very last minute, I have to have food that is literally grab.and.go! So my 3 go to items are: hard boiled eggs,
almond butter quinoa bars
, & english muffin with almond butter. I am normally famished come the middle of class, so even if I'm not "hungry", I normally force myself to eat something during my drive.
What do you listen to during your workout?
Whatever the
Pure Barre
mix is for the day!!! If I'm lucky to get a workout in at home with my
animals
kiddos, I normally am not able to wear headphones.....so I listen to them playing, or screaming, or crying.....
How do you switch up certain routines daily / weekly to stay motivated?
Motivation has not been an issue for me lately. The variety of
Pure Barre
workouts has been amazing. It's entirely different from when I ran 24/7....and did the occasional
Physique 57
workout or
Ballet Physique
. The camaraderie at the studio, encouragement by the instructors & just the FUN of the workouts, keeps me so motivated & interested in the workouts. Plus no 2 workouts are exactly the same. Even if I went every day Sunday through Saturday, not one of the 55 minute sessions would be the exact same. Variety is the spice of life ;)
What do you eat or do after your workout to make sure you got the most out of your workout?
I recently discovered the importance of this!!! I am so happy to share :) So as soon as I get home, I make a PWO shake. I am totally addicted to the
CLICK brand's Caramel one
. So yummy!!! I just put 12 oz of water in my shaker, 2 scoops of the mix & shake, shake, SHAKE! I used to mix it with Almond Milk, but I prefer the water. I also recently started using BCAA's. I haven't quite found a favorite though....the ones I have tried are wayyyyyy sweet, so what should take me minutes to drink, takes me an hour :/ I'm currently using THIS brand.
So I drink my protein shake while I'm making my breakfast. I am a creature of habit, my breakfast is always 2 eggs & lots of spinach! I can go through 2 cartons of bulk spinach in a week, easy. Along with an 18 pack of eggs. MattyB on the other hand, thinks it's ridiculous :)
I also take my multivitamin.....which I loathe taking pills....so this is huge. I was introduced to the
FitMiss
brand by the fab
Kate Horney
- so I take their
vitamins
. FitMiss also has their own protein shakes....I use their Chocolate flavor one to annihilate my sweet tooth. It's awesome for making a
brownie batter shake
& a
chocolate mug cake
.
Something to note....you have to
enjoy
your workout. If you don't enjoy it, you won't stay motivated....especially if you are not seeing any "results". Speaking of results....stop letting the scale determine those results! Take your measurements....notice how your clothes fit....and even pat yourself on the back if you made the choice to NOT have a coke today. It's small changes over time that make lasting results! There is no quick fix. It's hard work & determination!
If you follow me on
Instagram
, you may have seen my progress check in. But here you go if you missed it ;)
I would love to hear from you! Share your Friday-YAY with me! Results? Workouts? Cute new outfit? Spill your guts in the comments!