So was anyone else surprised to see some of the girls from Sean's season??? Is this a new thing the producers are doing? And did anyone else feel awkward when Des asked Catherine "how are things with Sean?"!?
Um, awkward.
I was super let down this week. I thought something BIG happened last night. But no. Nothing. The dumb preview from last week was a lie.
Kinda like when Chris always says "and stay tuned for the most dramatic rose ceremony YET!"
Pssshhhh
And that's my recap. Now on to the spottings....
Well, the first thing I noticed was Catherine's necklace.....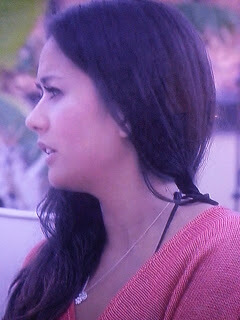 So as anyone would do, I paused the show & zoomed in :)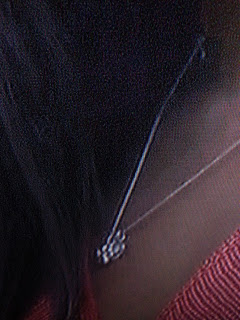 The second & final spotting was Des on her date with Brooks....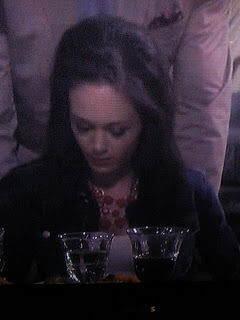 Not a great picture at all - but MattyB & I tried our best with pausing :)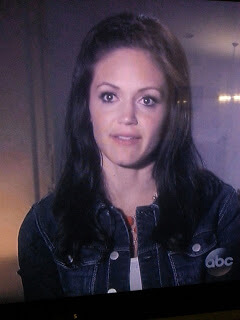 Now do you see the pop of orange in there?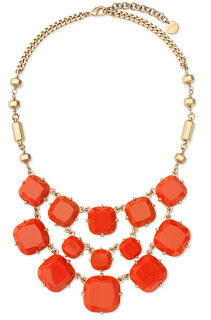 Or so it appears :)
Are you enjoying The Bachelorette this season?