Is this really my first post of 2013? Why, yes. Yes it is.
Blogging has by far taken a back seat in my life. I know many of you can relate!
I thought you should know, MattyB got me a ballet barre for Christmas. I love it. It really does make SUCH a difference in my
Ballet Physique
&
Physique57
workouts.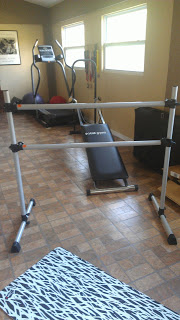 I also treated myself to a new yoga mat. Courtesy of Target & Neiman Marcus' designer collaboration. It was a sale purchase....don't go getting all huffy. The Target by our house just doesn't ever sell real well on the "designer collaboration" items. I was able to get it on sale when all the Christmas goods got marked down.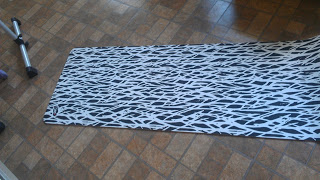 So here's the deal. You all know that I'm stylin' & profilin' for
Stella & Dot
now.
LOVE IT.
We have new pieces debuting TODAY..JANUARY 11th!!!
To kick off this new spring collection, I thought I'd host a
Stella & Dot
giveaway!
One lucky reader will receive either a Friendship Tie or a Julep Bangle of their choosing!
Here are the FRIENDSHIP TIES: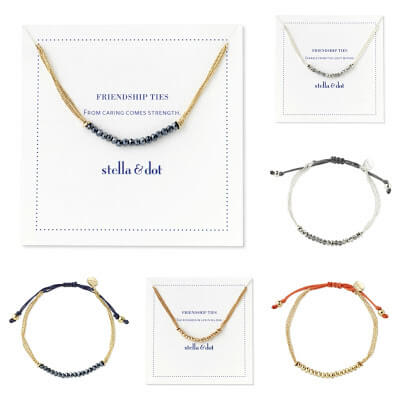 Options are...
Or the
JULEP BANGLE
....

Color options:
How to enter, PLEASE leave a separate comment for each that you do:
Follow this blog (2 entries)
Leave a comment below telling me which bracelet you would choose (1 entry)
Go like my biz page on Facebook (5 entries) & leave a comment
Tweet about the giveaway, including @fashionablyniki in your tweet (2 entries)
Go check out Stella & Dot and tell me what pieces you like from our NEW LINE (1 entry per item)
Giveaway ends January 18th, winner drawn January 19th