This post is LONG overdue - but better late than never.
A ridiculously long time ago, I found a FREE entertainment armoire on one of those "garage sale" Facebook groups. It was free - - the lady posting is just wanted it gone stat. I had a quick vision of what it could be & sent a pic of it to MattyB to get approval. I then stuck my claim in it - and awaited it's arrival to our house.
Little to Matt's knowledge the thing is a beast & weighs like a million pounds.
So during this same period of time I was crushing hard on giving pieces of furniture a makeover. Naturally I reached out to my uber talented friend,
Emily of Cox & Company Designs
to help out....which turned in to her actual overhauling the piece!!!
(This was so long ago, that since that point we both have birthed our second baby.)
Okay so I had to share the before & afters....and the new purpose of what once was a home to a television.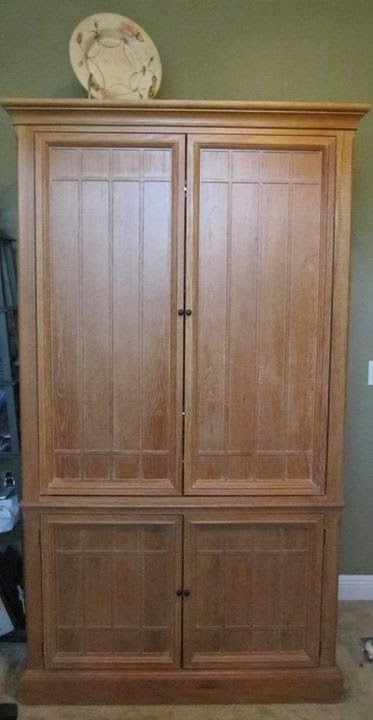 The piece never made it into my home unfinished - - - these are the pictures that were posted in the Facebook group.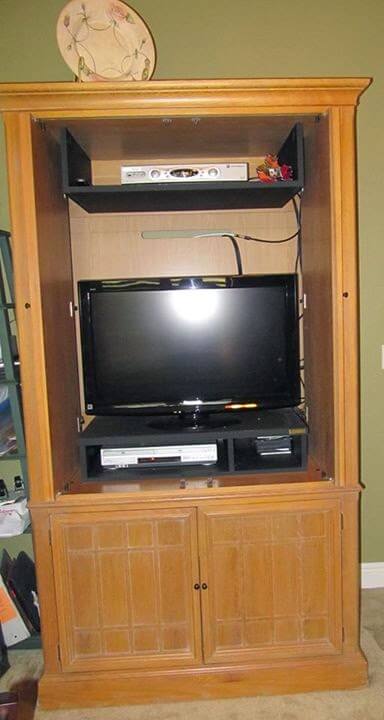 Home to a TV & all the other entertainment pieces. Doors slid back.
The finished product.......
(Emily did an AMAZING job!)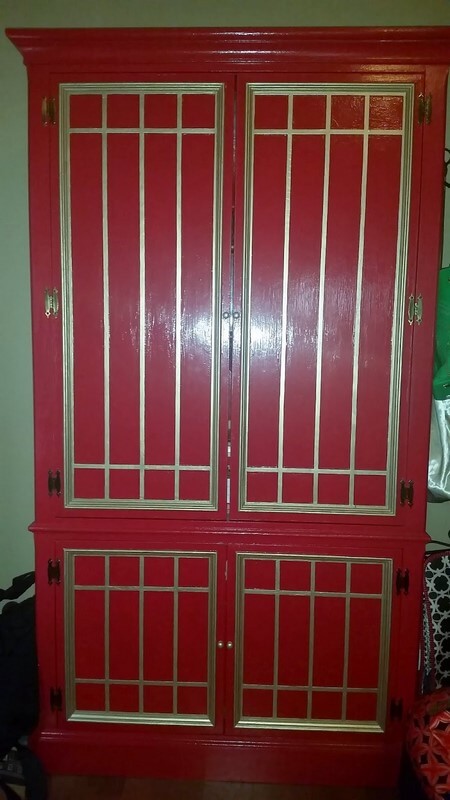 Red high gloss paint with gold trim.
Doors are now hinged & do not slide in.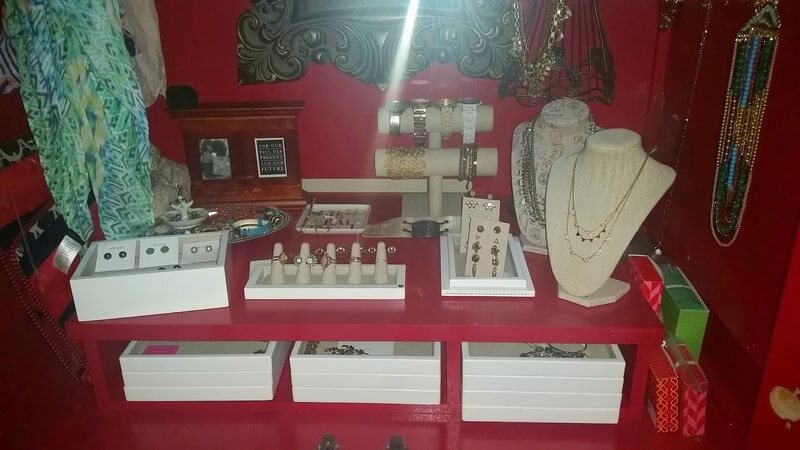 The mirror is covering the large hole for cords - when it was used to house a television.
MattyB installed hooks along the sides to hold necklaces, scarves, toddlers.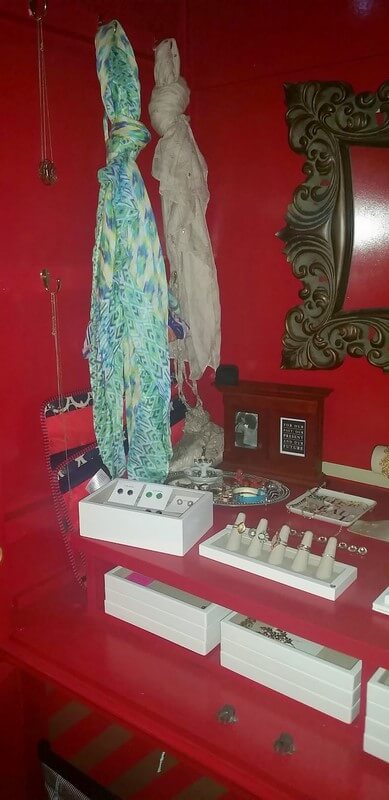 There is enough space in the nook (where the dvd player / FIOS box would have lived, to stack my trays for trunk shows (which are stocked with jewelry).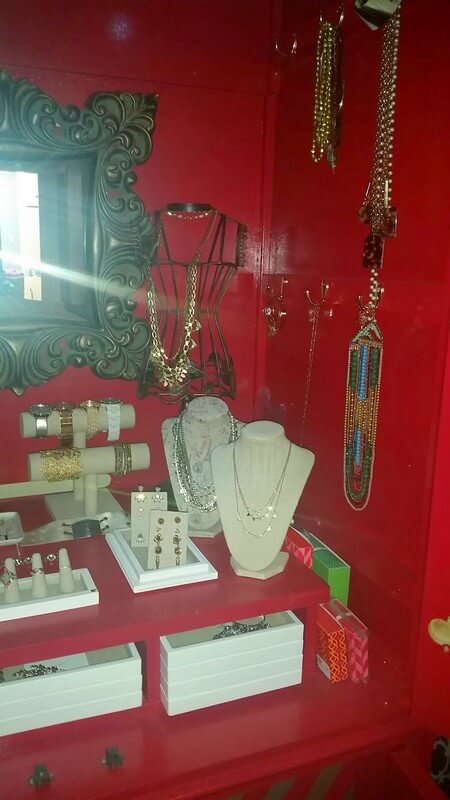 Enough room on the sides to store some boxes, for easy access.
Down below....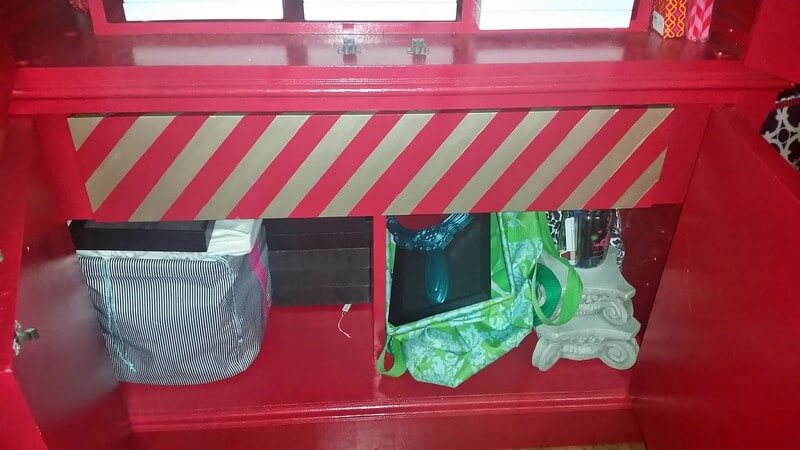 Emily did a fantastic job painting the diagonal stripes on the drawer.
The drawer houses 2 portfolios of jewelry, and some random pieces for display purposes at shows.
And the bottom cabinets are storage for my totes that I use for transport, and other miscellaneous display pieces.
So this post was WAYYYYY overdue. But hopefully you have gotten some style-spiration for how to house your beloved accessories! Didn't Emily do SUCH A GREAT JOB!?!?! Having interior design talented friends is a total plus ;)
See more of Emily's work here: #/coxandcodesigns?fref=ts
Tell me about any overhauls you have done!
How do you store your jewelry?