I have been an avid supporter of barre workouts for years. I have done both
Physique 57
and
Ballet Physique
workouts at my home, using my beloved ballet barre that my husband got for me. Normally, I would have no problem sticking with these lovely workouts - but I need the accountability.
At this point in my life, now being mom of 2, I need that extra push for myself. I found myself not prioritizing my workout time. So when Living Social posted a deal for 10 classes at a local barre studio, I was all over that like white on rice.
(Ahem, brown on rice....to be healthier.)
Enter my new found love for
Pure Barre
.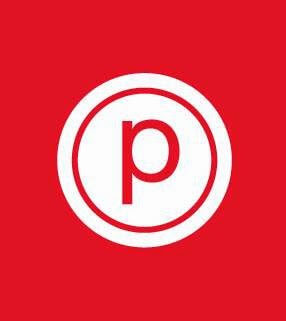 I just attended my 8th class. I started just under 1 month ago, and I have lost 1 inch off of my waist, hips, & chest. Incentive to continue? I think so! (Once I tailor my nutrition, I foresee more changes coming!)
The teachers at the studio I attend are awesome. Sometimes the music does get a little loud and it's hard to decipher the cuing....so when that happens I pretty much resort to "tucking" or "lifting"....haha! When in doubt, tuck!
Here is some random information regarding attending a class near you....
No you do not have to have had ballet training to take a class!
Yes, you use the ballet barre, but there are no plies or arabesques. Just a lot of lifting, tucking, & BURNING! Burning = muscle building....so that is GOOD!
Go with the lighter weights!
Don't fool yourself....just because they say they weigh 2 pounds, they will feel like 50 pounds by about half way through the arms section. GO LIGHT! If it's your first class, skip the extra weight altogether! (Your teacher may even recommend this.) Barre workouts are all about fatiguing the muscles, and then stretching them immediately.
You HAVE to wear sticky socks.
You may think they are optional, but they aren't. The studio mandates it. You will be glad for that regulation, both for hygiene & stability. I found this cute company that makes the cutest sticky socks....TOESOX go check 'em out!
You will not look like a dancer after 1 class, 5 classes, 10 classes, etc.
If you're trying to transform in to the beautiful ballerina, well you're setting yourself up for a huge letdown. Not that you won't change your physique, but most dancers train for 8 hours a day - - it's their full time job. Instead focus on shaving off a few inches off of your waistline. Pay attention to how your clothes start fitting....how your need for Spanx may not be a "need" anymore. And tailor your eating habits to compliment your new found workout regimen.
You are not going to nail the form on day 1.
Like anything else, the form with barre workouts takes lots of practice. This may not apply to everyone, but for the majority it will. I have seen some avid "barre-ers" where I go....lean & long ladies, who are still being corrected on form during class. Face it, when your thighs are twitching & you're supposed to be lifting 'up an inch & down an inch' - - remembering to keep your shoulders down and pelvis tucked is not at the forefront of your mind. Oh yes, your legs will twitch.
The burning sensation is normal.
Unlike most of life's situations, this burning sensation is welcome & an indication that you're burning off calories!
Don't wear shorts.....
Ain't nobody wanna see that.
As with any workout program, results vary from individual to individual. Optimal results are seen with combining a healthy & nutritious diet. By diet I mean eating habits.....a
lifestyle
change.