I have a mad love for statement necklaces. They can take your from frumpy to chic in a nano second.
The
Dot Bloom
has been helping me the past week to not look like I put zero effort in.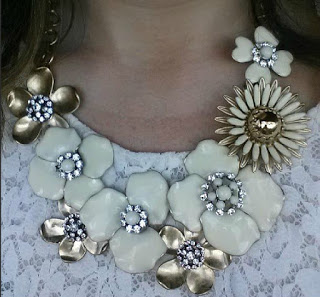 Rocked it over lace.....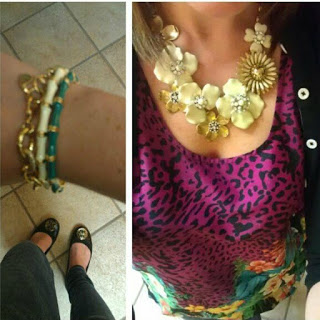 and then with a purple leopard floral top.
(Haha, a Forever 21 find...the top is a hot mess)
I love throwing on a statement piece with a tshirt & jeans - that's my favorite. I feel like it's an instant mood lifter.
What are your 'go to' pieces?