First thing - - in no way am I a "techie"....but I have a few ideas for those of you that are looking for something to gift this holiday season from the Microsoft Store!
I work from home the majority of my week, with my 2 young boys (who are 4 & 2). I need portability. I can not be tied to a desk for all 8 hours of my work day. So for me, laptops & tablets are the way to go.
I have been wanting to take my scripting up a notch & do some digital works. The Microsoft Store has a Surface Pen to let me do this!
It comes with 4 different tips to take you from fine point to bold.
And check out the Surface Dial! Put this directly on the tablet to adjust volume, change color, or turn your entire drawing! How cool is that?
Until December 24th, you're able to save
$150 on the Microsoft Surface Pro
! Fellow bloggers, this may be right up your alley with blogging on the go! I know that my fellow WAHM's would love this....plus my fellow working moms who travel.
Microsoft offers free shipping & returns. Plus there is an extended holiday return & exchange, for purchases made from November 11th thru December 31st.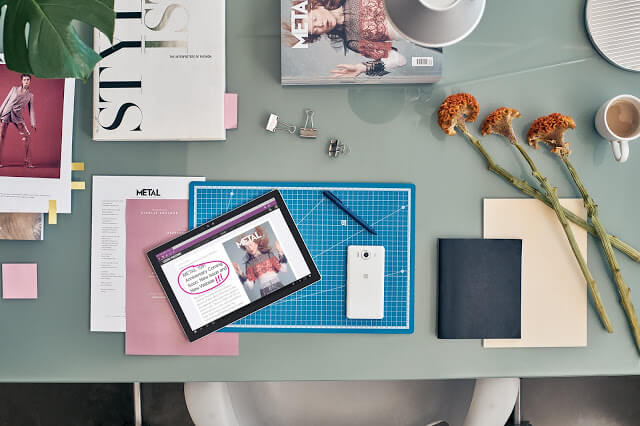 Even if Santa doesn't leave this for you under the tree....you can get your own! Enter the giveaway below to win a $500 Microsoft Store gift card!

(Giveaway open to US ONLY, 18 years and older, Giveaway runs from 12-9, 2016 to 1-6, 2017 11:59 PM EST. Giveaway will be one $500 Microsoft Store gift card)
This is a Fashionista Event and a promotional item was provided to me. Hosts for this event are