I dropped the ball last week - but I'm BACK!
Here's your Weekly Want!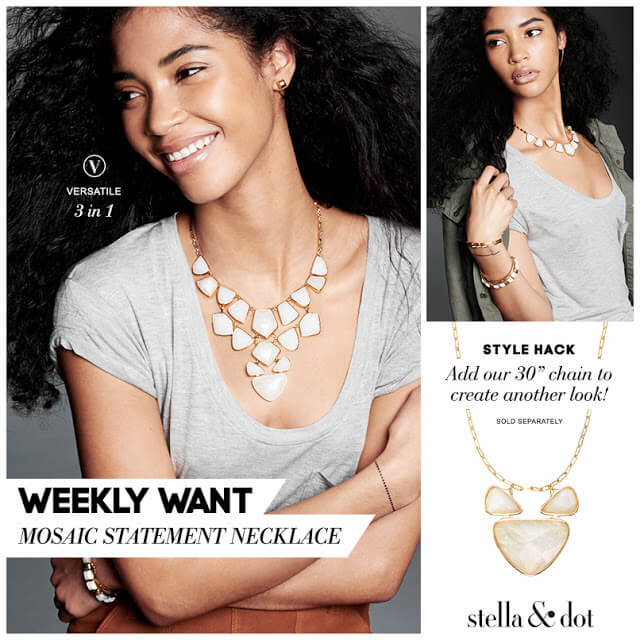 The Mosaic Necklace.
Your best neutral statement piece. Seriously, a no brainer.....it goes with everything.
The bottom portion completely detaches! You can put that bad boy on any other chain you may have, or pick up our
30" link chain
while you're there.